Chama Cha Uzalendo (CCU) Party has reacted to the resignation of Former Statehouse Chief of Staff Nzioka Waita as the party leader.
In a letter seen by Mauvoo News, the party through Secretary General Philippe Sadjah said that despite Nzioka Waita being the party leader he did not uphold what was required of him as party leader.
"It is with deep regret that we announce the resignation of Nzioka Waita as the party leader of Chama Cha Uzalendo. Despite the trust and support bestowed upon him by the party and its members. Mr. Waita has failed to honor agreements between himself and the party leading to irreconcilable differences," read a part of the letter.
In the letter, Sadjah went ahead to say that the resignation of Nzioka Waita had brought about a lot of confusion but as a party, they would ensure they remain steadfast and focused on its members.
"Despite the new development we remain committed to promoting democratic values, ensuring transparency and accountability towards the betterment of our community," the letter went on.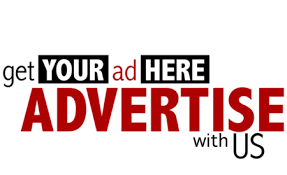 The party revealed that after the resignation of their party leader, they had started the process of identifying suitable candidates to fill the position.
Nzioka Waita rendered his resignation to the party's acting CEO Sylvester Mutune, registrar of parties Ann Nderitu, and former Machakos County Assembly speaker Florence Mwangangi who is the party's deputy leader Florence Mwangangi.
"Kindly be advised that I have resigned from the position of party leader and all attendant committee memberships of CCU with immediate effect," read Nzioka Waita's letter.
Nzioka Waita's Resignation Letter;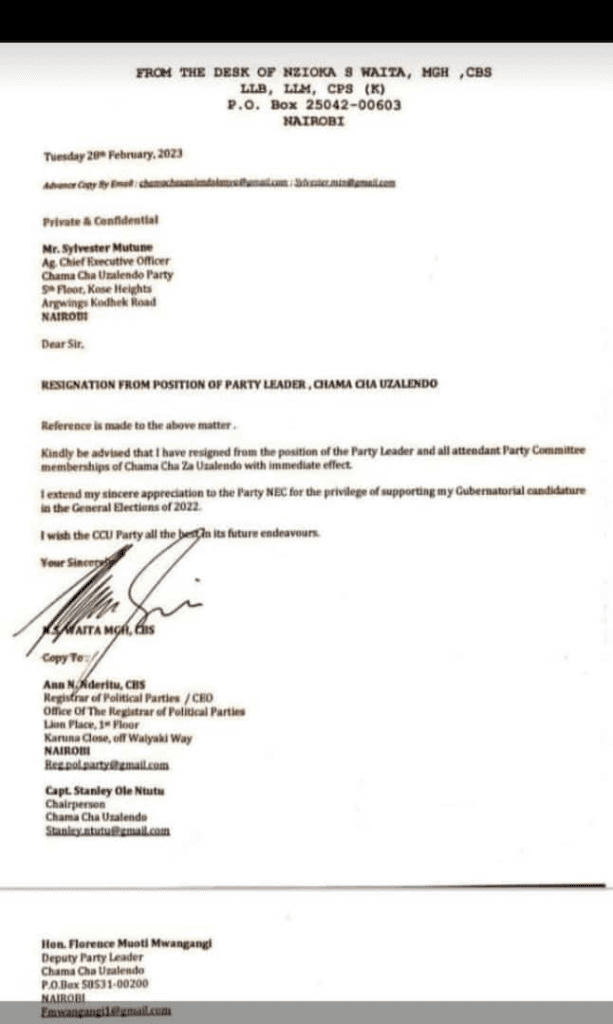 In December 2022, Waita thanked the people of Machakos for their support and announced that he was taking a break. Missed the story? Check it out below;