Renowned Kamba gospel artist Wilberforce Musyoka's latest song Ngai mbene (translated as True God) has become an internet sensation days after its release. The song is currently trending at number 4 in Kenya with over 230,000 views three days after release.
Wilberforce in the song cautions people to stop putting their trust in a hungry god that stays in caves and depends on animal sacrifice for survival.
"I have Jesus who has been there in the past that's why I can't depend on a god who feeds on chicken. I don't worship mythical gods who stay in caves but Jesus, the true living God. God freely bestowed Jesus a highly exalted name and them that confess His name glorify God, There's no shortcut to see God except through Jesus Christ who is the only way," One of the stanzas in the song goes. (Translated)
Wilberforce says that all the spirits are subject to the name of Jesus Christ that's why the mythical spirits of the caves don't want to hear the name of the lord being mentioned. He cautioned people not to have their trust in gods that depend on being bribed to perform miracles.
Below are some of the reactions from his fans to the song.
Munyao Joni said, "This man Wilberforce Musyoka, is a real-time graced man, a brand that goes from level to level, a true gospel artist from our Kambaland."
Reverend Jackson Kyalo said, "God bless you and keep it up, The body of Christ is very proud of you. More Grace and fresh Anointing oil."
Steve Muthoka said, "God bless you, man of God, I recommend other singers who have been swallowed by the world to come for an internship under ur feet."
Jacque Simon said, "This has hit differently, have been watching it repeatedly, God bless you Wilberforce Musyoka Music Ministry for ministering to us, your songs make me come closer to God."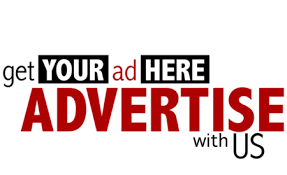 Alyce Mukiti added, "I have listened to this song over and over again and even shared it on my timeline. May the good lord continue to refresh you Wilberforce Musyoka Music Ministry."
Mark Mbuvi said," Papa Wilberforce Musyoka has shown us that it pays to seek first the Kingdom of God and all these other things shall be added unto us. Indeed it's true that Greatness and Fame can pursue a Man even when that man is not seeking for them. The secret is Making God and His Righteousness your primary concern."
Syombua Osiany: Eiiiiiish! My soul is truly refreshed!
Jethro Kinyatta said, "If there's gospel artist I usually listen to is Wilberforce Musyoka, if you have been listening to his songs sincerely speaking the songs convey God's message to his people. others,weeeeeweh noma. I treasure you man of God continue with the ministry."
Jackyline Musyimi said, "I personally love this servant of God. May God continue showering his blessings to him. No one can be compared to Wilberforce he is on another level, continue preaching the truth."
Joseph Mutuku added," The only gospel artist we have as of now in the whole Kamba land, Other artists need to borrow a leaf from you. Wilberforce is a true model of the gospel music industry. I love his uniqueness in the industry of Gospel coz he has never changed the rest changed and copied the earthly style."