The UDA Party aspirants in Makueni County, led by Prof. Emmanuel Mutisya, the Party's Makueni county Gubernatorial candidate have expressed optimism that the county will vote for Dr. William Ruto as the 5th president of Kenya.
The leaders spoke during Ruto's visit to Kitise market in Makueni constituency, Kee market in Kaiti constituency, and Mavivye market in Kilome constituency. DP Ruto was accompanied by Prof. Mutisya, UDA Chairman, Sen. Johnstone Muthama, Deputy Governor Adelina Mwau, Prof. Kindiki, and a host of UDA aspirants from Makueni.
In his message to the people, Ruto said that he is ready to work with the people of Ukambani if he forms the Next Government, noting that the Kamba people have been misled by selfish leaders for their personal interests. He asked the people not to follow leaders blindly pointing out that some leaders do not even know where they are going. Ruto said that his government will prioritize projects at the local level to ensure that those at the bottom of the pyramid fully benefit from all government initiatives.
Addressing locals UDA Chair Johnson Muthama castigated President Uhuru Kenyatta saying that he has bought the Kamba community through Kalonzo Musyoka. Muthama said that Kambas are priceless and should not be used as a business tool by those who pretend to lead them. Muthama added that ukambani needs leaders with a vision and those willing to sacrifice their interests for the sake of the community. He pledged to ensure that the community is respected and well represented in Ruto's government after the general elections.
On his side, Prof. Mutisya said that there are leaders who are saying that the Kamba community is not well represented in the UDA Party and Ruto's top team. Prof. Mutisya highlighted that with Muthama at the helm, Kambas are well represented at the high table, further pointing out that negotiations are at an advanced stage on what the community should expect from Ruto government. He called on Ruto to ensure that he remembers the sacrifices made by the community in his quest for the presidency.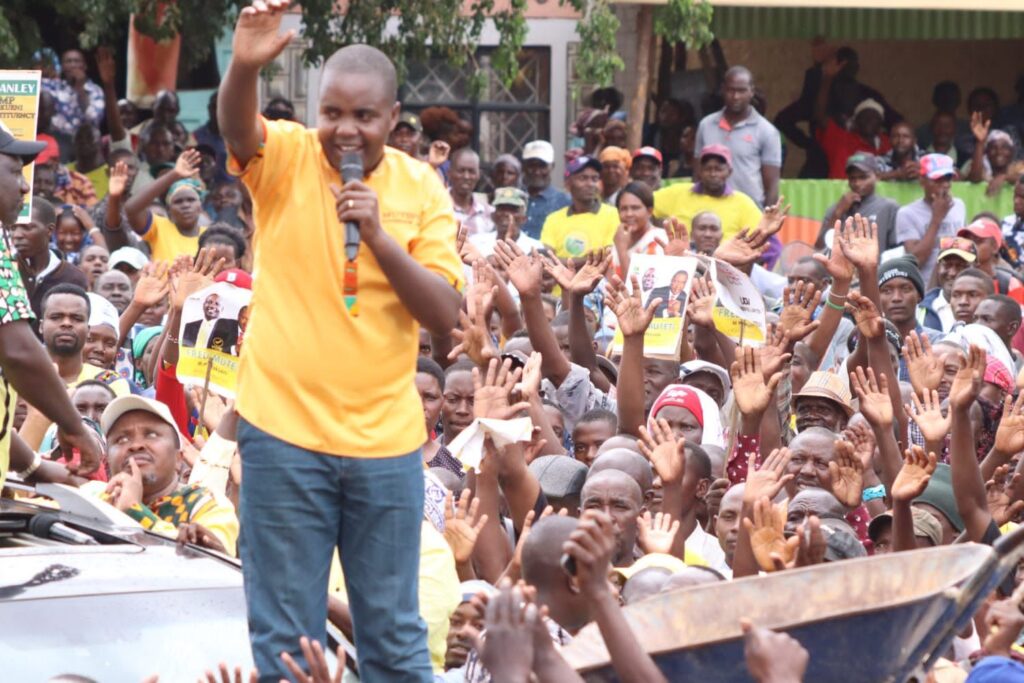 "The Kamba community, which for long has been in the opposition through the Wiper Party, is now behind Ruto with recent polls showing that Ruto will emerge victorious in the presidential vote if the elections were held today. This indicates that the community is now more aware of their needs, the kind of leaders that they need, and that political parties do not bring development." Prof. Mutisya added.