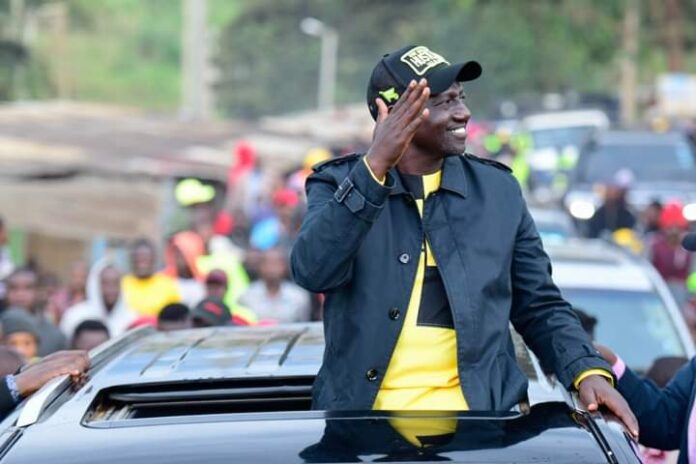 Deputy President William Ruto is set to return to Makueni county for the sixth time in just 5 months Saturday (22nd) January 2022.
Ruto will now have visited all the constituencies in Makueni and will be going back to ensure he sells his Bottom-Up agenda to the people in a bid to take over the region from Kalonzo Musyoka who has for a number of years called the shots in the region.
Ruto will begin the day at AIC Kathonzweni at 9 am, proceed to Nzeveni Market at noon then address a rally at Nguumo, Kibwezi east at 1.00 pm. The DP will end the day at Kyambeke market in Kaiti constituency at 3 pm.
On Thursday 20th January, Ruto also toured Kangundo, Matungulu, and Kathiani constituencies in Machakos county.
According to James Mbaluka, the county UDA coordinator in Makueni county, Ruto will be visiting at least one constituency in Ukambani every month.
Mbaluka speaking to the media Friday also asked Kalonzo to join UDA party noting Ruto's popularity in Makueni was at 90 percent according to polls and their interactions with the locals.
"Let Kalonzo accept we stood with Raila and he took our share of the political parties fund and development to his region. We should not accept to be part of such leadership. We invite him to UDA so that we don't to the government late. If the elections are held today Ruto would win with over 90 percent." Mbaluka said.