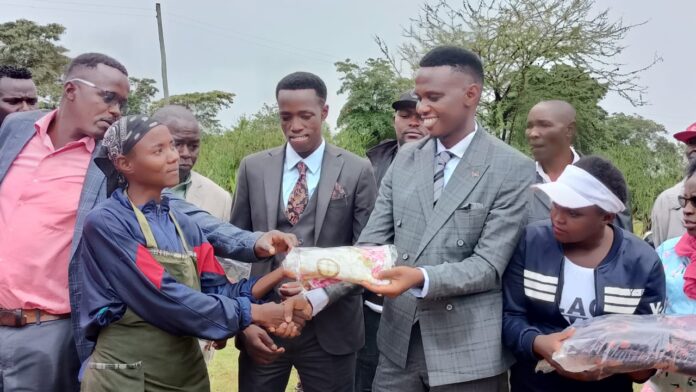 Matungulu MP Aspirant Dr. Philip Munyao has asked Leaders to be careful before introducing any changes to the constitution citing the recent BBI Judgement.
Speaking at Iviani in Matungulu Subcounty, Dr. Philip said that BBI failed because it failed to adhere to the constitution calling on leaders to embrace the law.
The politician continued to call on voters to stop electing leaders based on political parties and to look at leaders with manifestos and the ones ready to work for mwananchi.
"My appeal is to all political leaders to make decisions that are backed by the law to avoid burdening taxpayers. BBI has cost the electorate who are taxpayers a lot of money and it has wasted resources," Dr. Philip Munyao said.
"The document was in favor of only politicians and not citizens that's why am telling people to stop electing leaders due to parties but discern the ones who have manifestos and a plan for the people," he added.
Dr. Philip also called on the youths, especially the ones who have done their KCSE exams to look for something that can better their lives instead of staying idle and engaging in drugs and other unlawful activities.
"For the Form 4 leavers, ensure that you engage in activities that build you like sports or even helping in farming instead of engaging in drugs that might ruin your future," He advised.