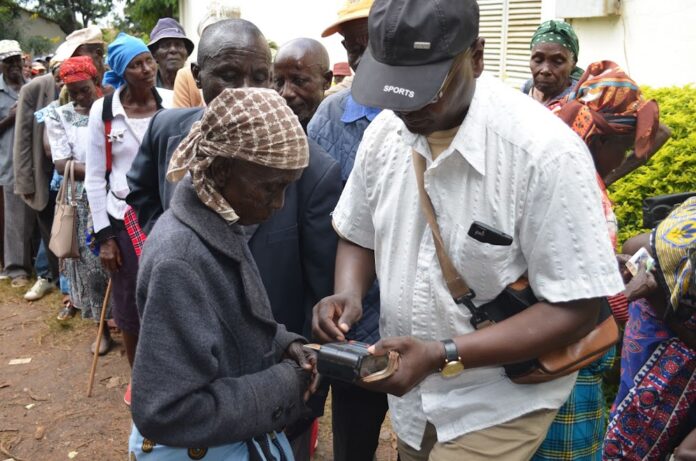 The elderly residents of the Kyuso sub-county in Mwingi North constituency, Kitui county, have appealed to the National Government to bring back the Older Persons Cash Transfer (OPCT) program.
The residents claimed that they need the program to be revived since the Government promised them that they would be receiving the money every month, but they haven't received it for almost six months.
They further stated that they are starving due to lack of food after failed rains which led to no yields and they have no food to feed themselves and their families.
"We humbly request the Government to hear our cry and come to help us because we are languishing in poverty; we have no food to feed our families. We have not received the money for seven months now and no communication from them as time why they have neglected us," one of the residents from Kyuso said.
According to the residents, if they get the money from the Government, they will be able to buy food and also buy seeds to plant during the April short rains and will be able to fight hunger.
Muli Mwalany'a, one of the old vulnerable people, was selected to receive financial aid from the cash transfer program. Still, after some time, his name was removed from the list under unclear circumstances.
Muli stated that he was forced to follow up with the Government offices in Kyuso and was promised that he would get the money the next month, but he has never received the money.
"I was called to open the account again. I have never received the money, and I don't know why they decided to remove my name at first. I have a lot of challenges because currently I'm taking care of two orphans, and it is hard for me to provide for them," Muli said.
Mwingi region is one of the Kitui regions considered dry, and they mostly rely on the short rains to plant crops that withstand the semi-arid climate in the area.