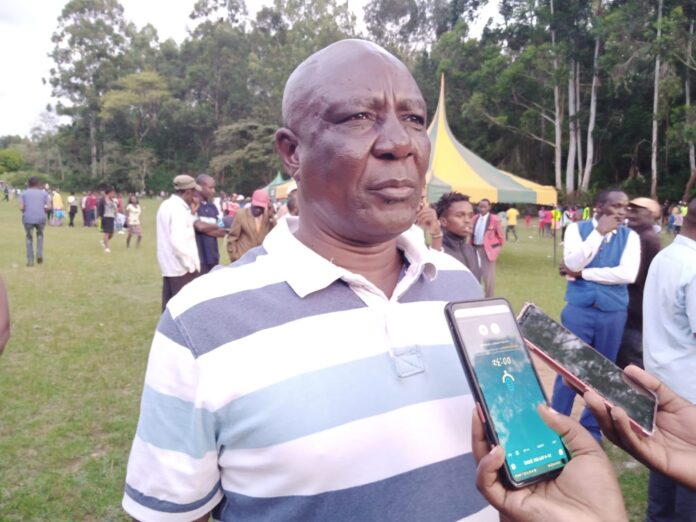 Kangundo Central MCA Aspirant Dickson Maundu Musyoki promised to ensure that stadiums that are there in Kangundo Central ward are equipped to promote sporting activities.
Speaking after the completion of a football tournament dubbed "Kavaa Cup" that saw 6 football teams from Kangundo Central ward participate, Dickson said that through the establishment of stadiums many youths would be engaged as well as talents nurtured.
"If elected as the MCA in the coming elections I will ensure that all stadiums that these games are played at are renovated or made to a good standard so as we can engage the youths even by inviting other teams from outside to come and play with our youths as we nurture talents," Dickson said.
The tournament saw 6 teams drawn from Kangundo central ward participate where Muisuni United and Maiuni Fc got to play in the finals with Muisuni United scoring 2 goals and Maiuni FC getting nil.
Speaking to Mauvoo News one of the captains said that it was good for the youth to engage in sports because through that their talents got to be nurtured and they got to escape from engaging in Drug and substance abuse.
"We have today played our best and we have been doing so for the last two days, the one who came up with this tournament was a good idea because the youths have been engaged, and through this, we have not been idle, we pray for more like this," he said.