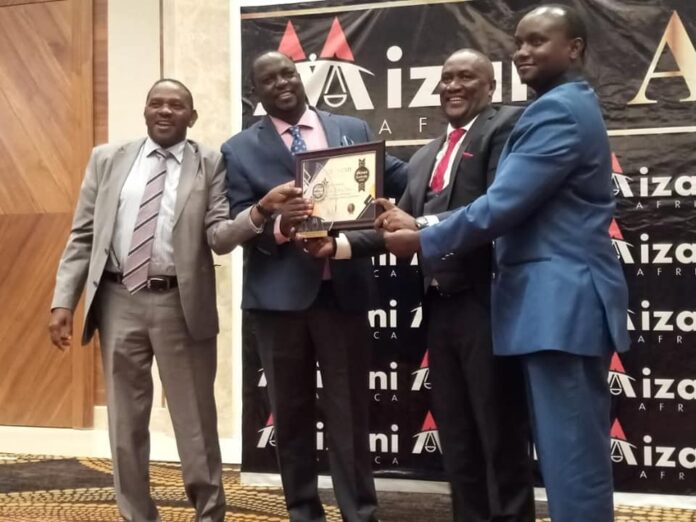 Several leaders from Ukambani were Wednesday night among those that received Mizani Awards for various aspects of leadership.
Matungulu MP Stephen Mule was awarded the best MP in Kenya and fourth-best MP in Africa in matters pertaining to legislation, development, and political leadership performance in the 'End tuberculosis program' in the world.
In a statement, Mule attributed his win to his positive attitude and aiming higher all the time.
"The greatest discovery one can make is that nothing is impossible as confirmed at Emara Ole Sereni Hotel by the Mizani Africa Leadership Award 3rd Edition where I was crowned the best in Kenya and 4th best in Africa on matters pertaining to legislation, constituency development, and the political leadership performance in the "End tuberculosis disease program" in the world," Mule said.
"My constituents, your can-do attitude can make a positive difference in you because the roots of true achievement lie in one's will to become the best one can wish and work for. It is in reaching for the stars, that we raise ourselves to the height of our potential. Long live Matungulu and praise be to the Most Holy," he added.
His Mavoko counterpart and Machakos Gubernatorial Aspirant Patrick Makau was the second-best performing MP in Kenya. He thanked his constituents and the NG-CDF for their support in ensuring the win.

"I'm elated to have been awarded as No. 2 best performing Member of Parliament Countrywide in The NG-CDF Patronage by Mizani Africa Awards. A special thanks to Mavoko NG-CDF team and all my constituents for supporting this course. We keep Pushing, Machakos County will be safe in our hands,"Makau said.
Makueni County Assembly speaker Douglas Mbilu also received an award as the second best speaker Nationally. Mbilu came second after Embu speaker Josiah Kirigu.
He associated his win to a close working relationship with the Members of the County Assembly adding that some of the County Assemblies have failed to discharge their duties well due to interference by the governors or political parties.
"In some counties Governors and political parties have interfered with the independence of county assemblies and committees in the assemblies," he said.
Mbilu decried that the parties with majority MCAs tend to control the Assembly thus compromising the oversight role of the assembly.
He called for the National Assembly and Senate to slash the power political parties have on County Assemblies to allow county lawmakers to work amicably.