Benjamin Mulandi popularly known as Kiluma, a Boda Boda rider contested for the Mutonguni ward MCA seat in Kitui West constituency and beat the other candidates who were better off financially than him.
Mulandi recounted how he was denied a Wiper ticket and was forced to vie as an Independent candidate but still clinched the seat. Through thick and thin, Mulandi had tried to seek the same seat in 2017 but was told to first go and marry and get a stable income before he comes to ask for votes from the electorate.
"I was at the Kenyatta university when I contested for Secretary General seat in KUSA in 2015 then I came to contest for Mutonguni MCA seat in 2017. I had no resources, wife, or homestead and was advised to go back and prepare myself first. It was a long tiring journey, especially as an independent candidate. I wanted to vie on a Wiper ticket because I had volunteered in the Party for a long time but I was disappointed when they gave the ticket to my opponent," Mulandi stated.
Mulandi said that the people of Mutonguni chose him although he was the youngest of all the candidates, with the money he got from operating Boda Boda and getting help from friends. Although his opponents campaigned using big vehicles, he campaigned using motorbikes and the people accepted his manifesto.
"I had a lot of challenges, especially that I had no money and as you know politics need money and as a 'hustler' i have never been employed but people voted for me without looking at my background and that's why I promise to work for all Mutonguni people. I call on my opponents to come and work with me so that we achieve a dream of a better Mutonguni," he added.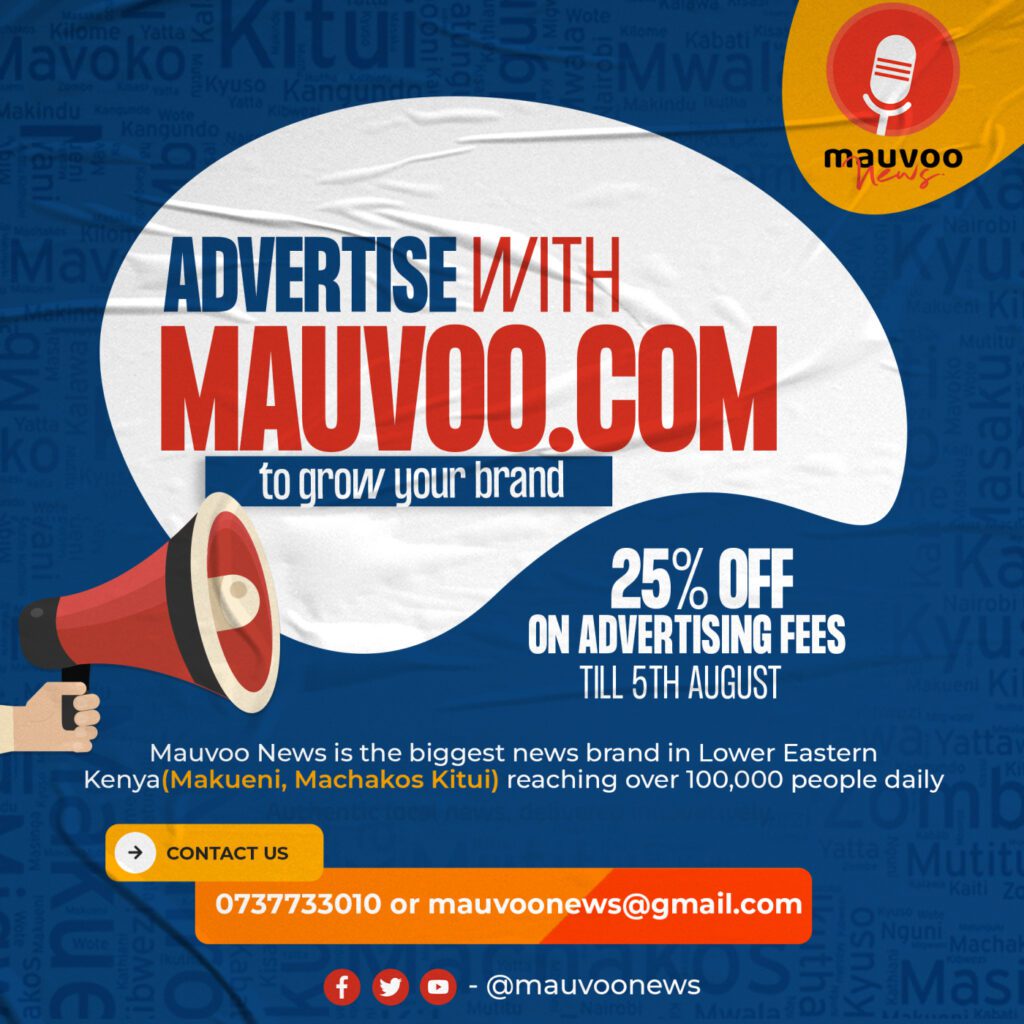 Mulandi revealed that his agenda for the Mutonguni people rested upon what the residents want and they agreed that after he wins they will form village committees where they will raise their issues.
"I campaigned telling the residents that I will come back to them in every location when I win to get their grievances because every area has its issues and I will surely come back to them at the grassroots to get their issues aligned to devolution. After that, I will bring them to the county government through our Governor who I will be working harmoniously with," Mulandi promised.
He called upon youths with ambitions of vying for any elective seat to remain hopeful that what they want to achieve is doable and it's not about money but the agenda they are selling to the people with humility.
"I want to tell the youths who want to venture into politics that it is doable with determination, and humility, and when you're ready, struggle and fight for the seat without looking back, I have done it and you can also do it," Mulandi reiterated.
He hopes that he will be the next Deputy Speaker at the Kitui County Assembly even though he is a political newcomer. Benjamin Mulandi beat the incumbent Musee Mati who garnered 2282 votes. Mulandi got 3501 votes to win the Mutonguni MCA seat.
Are you a newly elected leader with an inspiring story or needs to be featured? Reach out to us on 0737733010 or mauvoonews@gmail.com