Francis Maliti, Machakos Deputy Governor who had declared interest in vying for Machakos gubernatorial seat on Maendeleo Chap Chap ticket, has revealed why he bolted out of the race to back Wavinya Ndeti.
Maliti revealed that he weighed many options after his running mate Rose Wambua decamped and joined the CCU party gubernatorial candidate Nzioka Waita last weekend.
He stated that it was a big blow to him after Rose left his camp, and after his team did a quick poll, they found out that he might lose the elections since his running mate had votes from her Kangundo backyard.
"Many voters were not sure what happens when your running mate withdraws from your camp; some thought that you're automatically disqualified, and because of the short period remaining to the elections, there was no time for me to go and clarify to my voters that I won't be disqualified because my running mate left me and I would still be in the ballot." Maliti disclosed.
"I saw that as one of the impediments to my gubernatorial ambitions. Because it was not a matter of life and death to me, I consulted with my family, friends, and my party officials and agreed that I could shelf my ambition because of what happened," He went on.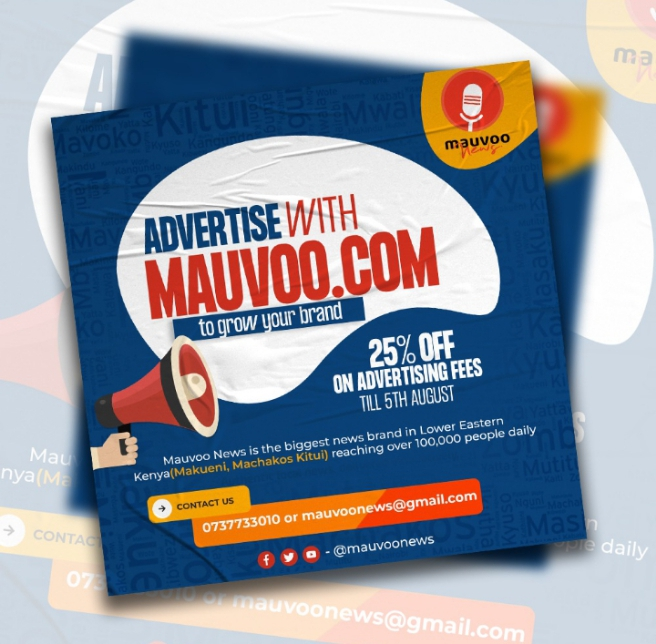 Maliti noted that he scrutinized his competitors to choose the camp that he would support and found that the only person who has the interest of Machakos people and has worked previously with her and is accommodative is Wavinya Ndeti.
He added that he had no previous intention to support Wavinya because he has more experience than her, but his running mate defecting to Waita's camp made him rethink his gubernatorial ambitions.
"I didn't defect from Maendeleo Chap Chap party, and I'm not in the race for any elective seat, I chose to support Wavinya like a voter of Machakos, and because I'm a voter who has followers, the followers told me to support Wavinya because she is the one who can help Machakos people. I was with Kalonzo, and I didn't say that I have joined Wiper Party," he clarified.
Maliti urged Ukambani leaders to see his issue as a mind-changer such that one can choose to support the other irrespective of their political stands or party ideologies for the benefit of the community.
"I made a positive decision to assist Wavinya because I want Machakos people to get help without necessarily negotiating for something, I did that without telling Wavinya what to do for me. I want to apologize to my supporters for what happened, I assure them that I told Wavinya the needs of Machakos people having worked in various ministries of the current county government and I am dedicated to supporting Wavinya to lead Machakos people," he added.