Kitui Public Service Board has distanced itself from the Human Resource and Staff Rationalization Audit Report presented to Governor Malombe by the chairperson of the audit committee Dr. Florence Muinde.
The chairperson of the Kitui Public Service Board, Dr. Florence Makindi said that the board was sidelined during the audit process since the Former Chairperson of the public service board was part of the audit committee.
In a letter dated 3rd March 2023 in our possession, the board stated that the audit committee was expected to cover the period from 2017 to 2022, and since the Florence Makindi-led board was sworn into office on 30th April 2021, thus the past four years were during the tenure of the former board.
The board also revealed that they were barred from participating or giving their input during the audit exercise.
"Most surprisingly, the same audit committee wrote a letter requesting the former interdicted Board Secretary who has been illegally in the office to submit the required information without the knowledge of the board chair. The issue of 935 ghost workers, thanks to the same committee for agreeing that the board never engaged any casuals," Florence Makindi in the letter said.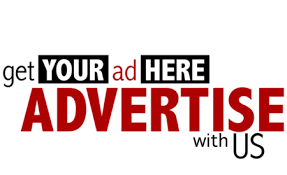 The Board also revealed that the ghost workers who were on a permanent and pensionable basis were recruited in 2017 when the former Chair of the Board who sat on the audit committee was in office.
The Board further stated that the chair of the audit committee failed to submit the names of the 56 ECDE teachers listed as ghost workers during headcount even after the board wrote a letter to the chair on 23rd February 2023 requesting to establish the ground of teachers who turned out for recruitment giving reasons why they were not counted.
"From the foregoing, the Kitui Public Service Board declares that the Audit report presented by Dr. Florence Muinde was subjective and tantamount to defamation, the report lacked merit and therefore the board disowns its findings," a statement from the Board's Chairperson read.
The board also thanked the Executive for the support they have given them after Governor Malombe took the oath of office adding that the board has shown competence and due diligence in the recruitment of the 26 Chief Officers and also recruiting 1898 ECDE teachers within two days.
Earlier in the week, the Human Resource and Staff Rationalization Audit Report was presented to Governor Malombe by the chairperson of the audit committee Dr. Florence Muinde. The report had damning findings such as 935 ghost workers and malpractices in the human resources in the county. Missed out on the story? check it out below;