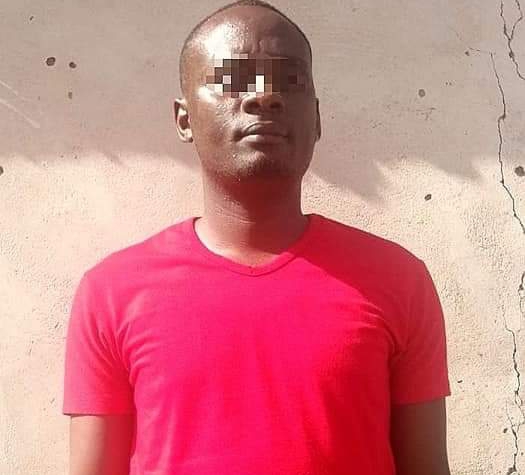 DCI officers have arrested Jeremiah Mwavuganga Samuel, 31, a teacher at Musiini Primary School in Makueni County at Makutano Shopping center in Nzaui.
This follows a Facebook post the teacher made claiming TSC CEO Nancy Macharia was dead. According to the DCI, upon his arrest, the device used to make the post was recovered.
"A male teacher who authored a Facebook post using a fake account purporting to be that of the Teachers Service Commission and alleging that the commission's Chief Executive Officer was dead has been arrested. His pursuit and subsequent arrest followed an extensive forensic analysis to identify the suspect, a joint operation shouldered by DCI Emali and the Crime Research and Intelligence Bureau detectives." A statement by DCI read in part.
Mwavuganga will be arraigned in court on Monday, January 24th, 2022.
"The DCI passes a stern warning to those who misuse social media platforms by authoring misleading messages, aimed at causing abject humiliation, blackmailing, defrauding, and any such information that is punishable by law. Such contemptible conducts will be investigated and perpetrators brought to book." the DCI warned Kenyans in the statement.
The Post;
However, several Kenyans asked the DCI to concentrate on more serious crimes. Here are some of their reactions;
Kaloki Richard said, "Can you arrest thieves and leave dreaming people live their dreams… is pseudo account a crime? No, is explaining one nightmare a crime? No, is one Macharia one in Kenya."
Dalvine Ogake said, "You have failed to investigate the mysterious disappearances of Kenyans especially taxi drivers, the people found floating in that river and now want us to jubilate on this. What forensic when he used his real account to post this dream of his?"
Muturi Geoffrey said, "sometimes be serious, this post was not even viral. Leave the guy . he has even indicated that it was a dream. Furthermore, which Nancy Macharia was he referring to? He did not specify. If he finds a strong lawyer, I bet you have a very weak case."