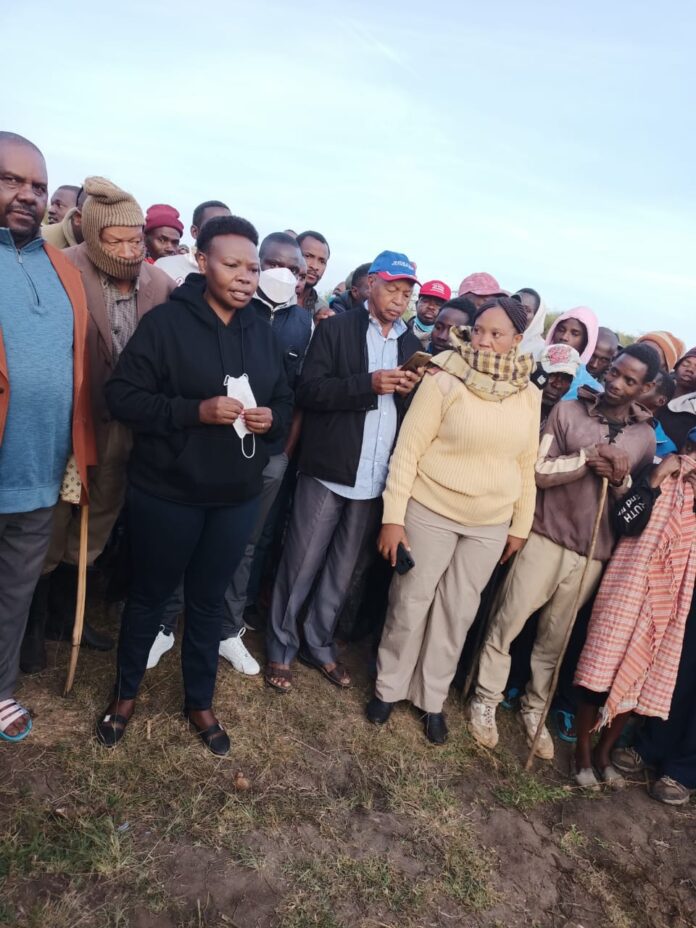 A 38-year-old man was beaten to death and set on fire by an irate mob after being found in possession of stolen cattle in Matungulu sub-county.
According to a police report seen by Mauvoo News, a farmer from Nguluni had locked his cattle in the cow shed and went to sleep only to be woken up by unusual mowing of his cattle only to find one of them missing.
He raised alarm and his neighbors responded and started a search where they found the bull in the suspect's homestead and upon questioning him he was unable to explain.
The irate mob beat up the man and set him on fire. Police took the body to Kangundo level 4 hospital morgue as investigations continue.
"It Was reported by Dominic Mwanza Musyimi a resident of Nguluni location that he securely locked his cattle Boma and retired to bed, he was awoken by an unusual mowing of his cows, he found one cow missing," read the report in part.
"He raised an alarm and villagers responded in large numbers and combed the entire area and they found it Charles Nzioka Nduva and upon being questioned but was unable to explain and irate mob subjected him to mob injustice and later on set the body ablaze," the report went on.
For several years now, cattle theft has been rampant in Matungulu and Athi River with detectives linking it to a syndicate that operates in Nairobi and its environs.
Last week, DCI officers arrested a butcher with several butcheries along Eastern By-Pass and recovered a lorry said to have ferried stolen cows from Athi River to Dagoretti slaughterhouse.