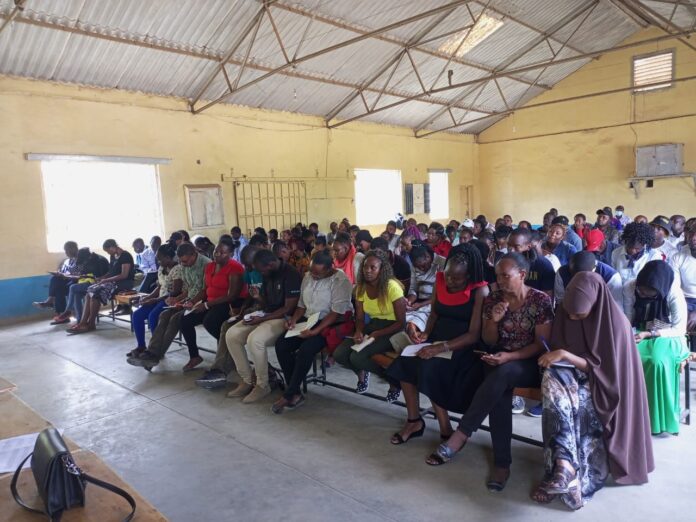 The United Democratic Alliance (UDA) party has completed training of officials that will be conducting nominations in various parts of Machakos County.
Speaking at Tala Girls High School in Matungulu sub-county of Machakos County, UDA Machakos County Returning Officer Mary Micheni said that they had prepared the aspirants as well as their agents for the nomination exercise.
She called on voters to turn out in large numbers to cast their votes and ensure that the right person is elected to represent the party in the coming election.
"Am in charge of the nomination exercise for the UDA party and I would love to request many people to come out on the 14th this month to witness as well ensure they vote for the candidates they would like to see represent the party," Mary said.
"It is in my docket to ensure that this nomination will be fair and free and with that, I assure all candidates that they do not have to worry," she added.
Her words were echoed by George Mutiso who is the Deputy Returning Officer for UDA noting that the party was going to hold primaries on the 14th of April in Matungulu, Kathiani, and Mavoko Sub counties.
"We are having our nominations in three sub-counties in Machakos County and all I ask is people to come out in large numbers and ensure that they vote for their candidate," Mutiso noted.
In Matungulu Subcounty, the nominations will be held in two wards that is Matungulu West Ward and Matungulu North Ward while in Kathiani Subcounty the nominations will be held in Upper Kaewa, Lower Kaewa, and Mitaboni Wards.
In Mavoko Subcounty Athiriver Ward, Syokimau/Mlolongo Ward and Muthwani ward are the ones going for nominations.