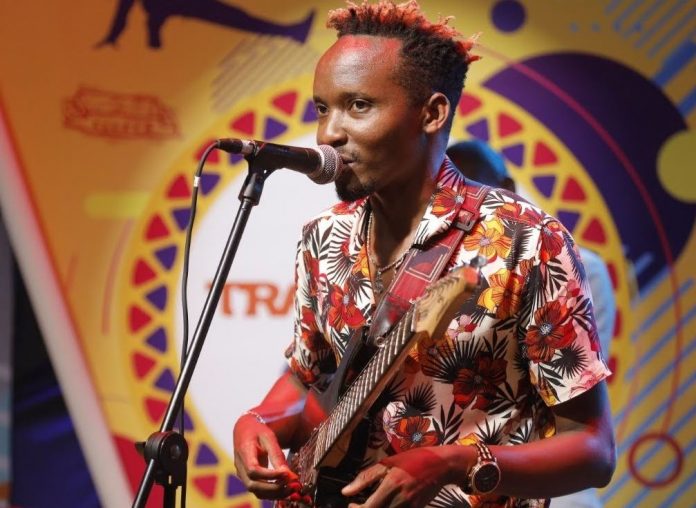 Kamba Benga singer Alex Kasau Katombi popularly known as Kisinga has once again found himself on the receiving end over his latest song. Katombi released the song 'Itunga Tungie' two days ago.
Some of his fans especially women seem to have been offended by the song. According to them the song based on a certain woman from Makueni he dated years ago demeans women.
"Men will use then dump you later and 'it' will become wide, try and withhold yourself so that you can get a husband," the chorus loosely translated goes.
Below are some reactions to the Itunga Tungie Song;
"I Am a kamba but I hate kamba songs bcoz of this nonsense," Wambua Francis said.
"Crap, I was your fan in the local music sector, do you have female relatives for that matter where will your mother, sisters, nieces, aunties, daughters, wife, etc of the female gender put their faces when this song is being aired. Respect is earned, pls respect the dignity of the female gender," Charity Cherryl said.
"My friend I have been supporting you but this one is a BIG NO. You need to respect women." Nicholas Mutie said.
"When Dr. Ezekiel Mutua was fighting vulgarity in songs you called him names. This is really bad especially coming from a father like Katombi with teenage daughters."Francis Mutinda added.
However, some of the fans lauded the song as a good one, and here are some reactions;
"It's very true our king of benga!!!!! U really release educative songs, congrats!!! " Dorcas Ndanu said.
"Bazuu keep it up, never disappoints,, in fact, he is my role model." Daniel Kim said.
"Wow…I like it bazuu … Iyo rhythm Kuna venye inflow vizuri sana… Congrats … Katombi nouwe nisi." Benah De King said.
"Bazu you are super talented, compare and contrast a video done 5days ago by two kamba artists with 19k views!!!! Your 24hour hit Itung Tunge AUDIO already trending#30 with over 45k views, Kudos bro! " Raphael Mulei added.