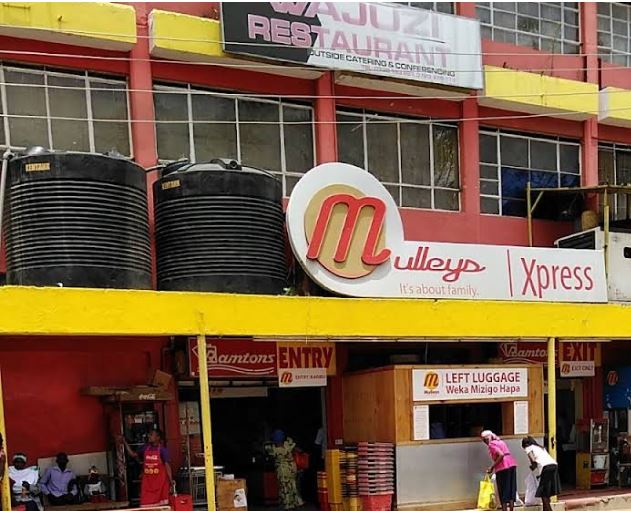 Shoppers headed to Mulleys Supermarket express branch Saturday which is located at the Machakos Bus Park were met with surprise after finding a notice that the branch has been closed.
A letter had been placed at the closed entry informing customers that the branch had been shut and that the supermarket was undergoing reorganizing and restructuring.
"Greetings from the management of the Mulleys Supermarket, we wish to inform you that Mulleys Supermarket is currently undergoing a necessary process of restructuring and reorganization of its business." The letter read in part.
"For this reason, we will temporarily close this branch and direct all our activities to Mulleys Embakasi, Mulleys Mtaani (Mlolongo), Mulleys Masaa (Machakos town), Mulleys Emali and Mulleys Jibambe branches which will remain open during the transformation." The letter went on.
The letter;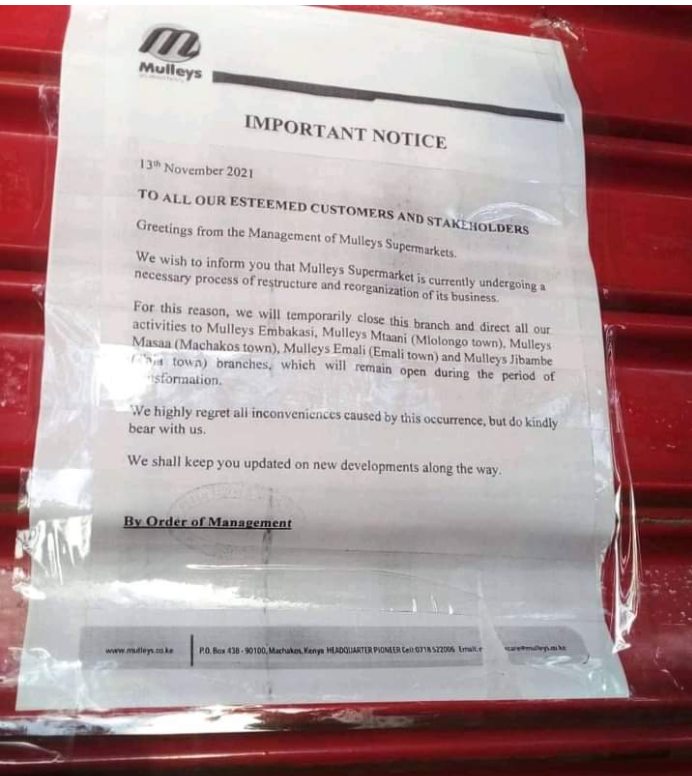 Last month, Shoppers and Customers of Mulleys Supermarket raised concerns over stockouts of some items in several branches of the supermarket. The supermarket acknowledged challenges in the business and announced that they were in process of restocking.