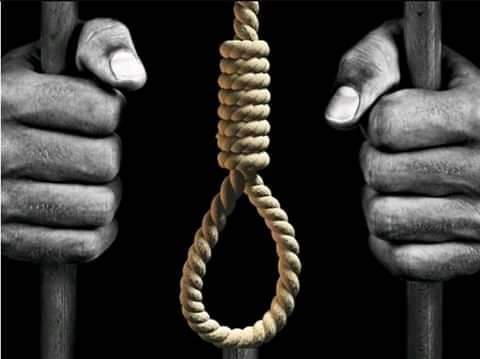 Somber moment befell residents of Ithumbi in Mwingi Central, Kitui county after a Wikithuki primary school headteacher committed suicide in his home. Mwingi OCPD, Peter Mutuma confirmed the incident where Jacob Muimi Nguli left an emotional suicide letter that he had written before taking his life.

From the letter, it was clear that they had challenges with his wife and that is believed to be the reason he committed suicide.
In the letter dated Thursday 23rd December 2021, Jacob accused his wife of inciting his three blood children against him and portraying them as bad people, and also telling lies about him to other people.

"You have never appreciated me regardless of the efforts I put providing for my family, you have ensured that you gave me stress always and all through hence affecting me emotionally, mentally, socially and spiritually", the letter read in part.
He also condemned the wife for inciting the community against him by peddling lies and gossip and has been always shouting at him without giving him peace of mind.

The headteacher also thanked those who stood with him during the most difficult moments in his life and said that "Mungu anajua yote".
One statement that has drawn Mauvoo News attention is the one saying that the wife has been threatening his life and at one time she told him that anything can happen to him. It was evident that Jacob was undergoing a lot of stress before deciding to commit suicide.
"All is well with my soul, 'kuna Mungu aishiye' help me God; after you're done with me 'basi pokea amani kama nilikua' stumbling block to you," the letter concluded.

Michael Munyasya, KNUT Executive secretary, called on teachers not to remain silent when fighting depression and be reporting cases of depression among their colleagues. He also pledged that the Union will work hand in hand with TSC to give guidance and counseling to the teachers in the right direction.
The letter;