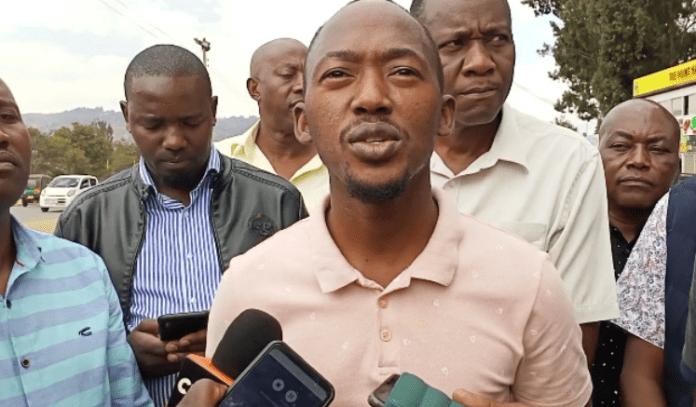 Hours after the Supreme Court dismissed the 2022 presidential election petition, Mwala MP Eng. Vincent Musyoka of UDA reacted to the ruling asking Azimio's Raila Odinga not to bring chaos.
"You said it clearly that you will abide by the ruling of the Supreme Court. It is now clear that William Ruto is the President-elect of the Republic of Kenya. I hope now you will agree and let Kenya move on. It is high time you respect your words and stand to address the Nation so that we move on. Don't bring chaos." The MP said.
The 3rd term legislator went on to say that it is important for those who supported Raila Odinga and Azimio generally, to come together and celebrate William Ruto so as to open doors for a good working relationship that shall bring the country together.
"I know and am sure if we work together, we shall all deliver. You can't just say let it go and keep quiet. No, I ask Azimio supporters to come out and support the President-elect William Ruto so as to build a better working relationship, that will enable this country to grow." He added.
Musyoka asked Kenyans to pray for and support President-Elect William Ruto noting that despite having won, the big task is now ahead of him, the task of fulfilling what he promised Kenyans during his campaigns.
"You know we are celebrating yes, but personally I can see a big task ahead of Our President-Elect William Ruto. He promised all our hustlers several issues that he must fulfill so as to pay the voters back. Let's stand with him and together we shall make Kenya a fruitful country."Musyoka went on.
The MP thanked The Supreme Court of Kenya for ruling in a fair and rightful way, saying that they have set a precedence.
"I have to say that The Supreme Court has made their judgment rightfully. We are so glad and happy. This is the best way to go. We are celebrating them too." He concluded.