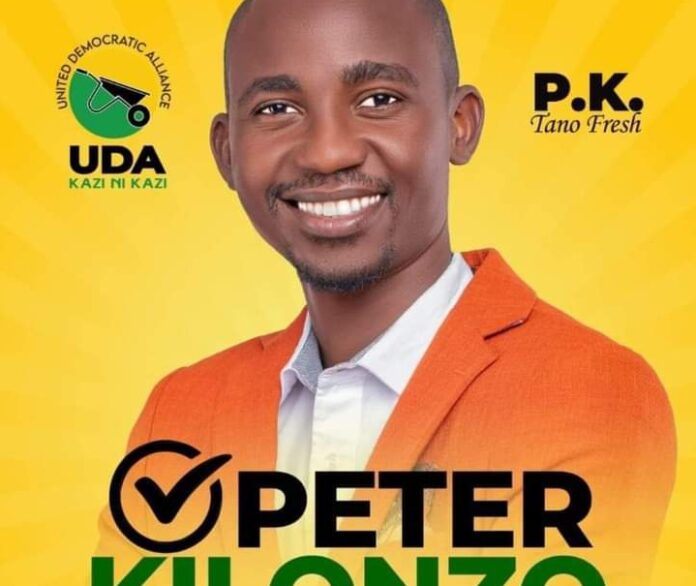 26-year-old Peter Kilonzo popularly known as PK floored veteran politicians to win Mbiuni/Kathama ward MCA seat in the just concluded general elections.
The fourth-year student at Mount Kenya university told Mauvoo News that he was dumbfounded when he was declared the winner with 6061 votes.
Born in 1996 at Makiliva village, Mwala sub-county of Machakos county, Kilonzo became an orphan at just 6 years and had to depend on people of goodwill to study.
"I was the only child of my parents who died in 2002 and I struggled a lot, I studied at Kwa Ndoo primary and passed well. Well-wishers came to my aid and contributed to my high school education," he explained.
"After high school, I scored a B+ enabling me to join Machakos university where I graduated in 2018 with a Bachelor of Science in Statistics and computer programming. I am Currently in my final year at Mount Kenya university pursuing my second degree in Bachelors of law (LL.B)," he added.
Kilonzo said that his reason for vying for the seat was to bring a change to the ward and now that he has been elected he can't wait to start serving his people. He says his vision is to see an equitable distribution of resources in the ward in a bid to ensure devolution is felt.
He added that people believed in him despite not having deep pockets or big cars like some of his opponents. Among the candidates, he beat include the immediate MCA Joseph Wambua alias Huruma, nominated MCA Angela Munyasya, and five others.
"I used to campaign with a motorbike across the ward, I traversed every corner to meet people and sell my agenda to them. Apart from my normal campaign routine, during the Weekends I used to attend all the functions within the ward and on Sunday I worshiped at two different churches. Before Politics, I used to have social activities that brought youths together. I organized different football tournaments to contain our youths from drug abuse and other crimes," Kilonzo told Mauvoo News.
His vision for the youth is for them to understand that their time for leadership is now not the future saying that if their votes mattered then their leadership did as well. He called upon students to ensure they prioritize education as it is the greatest equalizer.
Speaking on why he chose the United Democratic Alliance party he explained that it had the same ideologies and working structure as him.
"The bottom-up ideology is good if implemented and will serve as the best model since the formation of different governments," Kilonzo concluded.