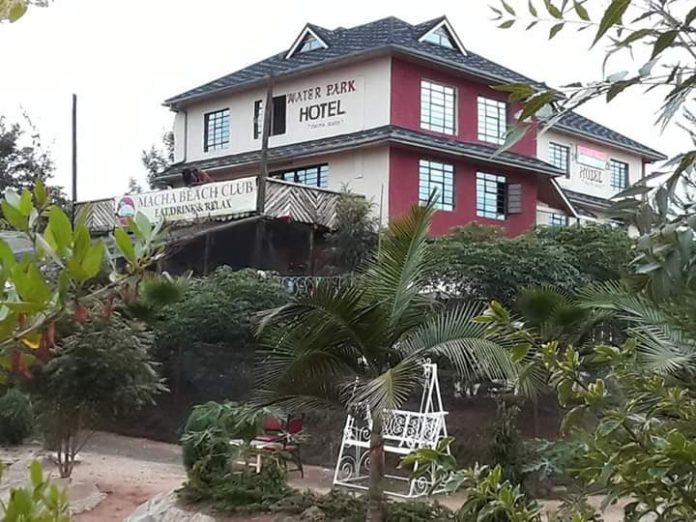 The County Government of Machakos Wednesday Shut down Water Park Hotel popularly known as Macha Beach Club that is owned by former Kibwezi MP Kalembe Ndile. This after the Former legislator took on Governor Mutua who said that he will personally repair defaced Tom Mboya and Dedan Kimathi Statues that are in Nairobi CBD.
Kalembe told Mutua that he is not different from "Tanga Tanga". He said that Mutua promised a new city and despite bringing the president to launch the project nothing happened from then. "The water that he pledged and showers, there is none that can be seen. I am a resident of Machakos ." Kalembe questioned.
"I want to ask Mutua, instead of going to wander in Nairobi to talk about statues, statues do not help Kenyans in any way. Kenyans need something to eat. As team Wanjiku i want to tell Mutua to do the work he was elected for. Statues should be dealt with by National Museums." Kalembe Ndile said in an earlier interview Wednesday.
"Let him come to Machakos and Work, the two years left is a very short period. He had promised to have Makutano-Machakos highway a dual carriage way. I do not know whether that money has been used by the statues.God will judge the leaders. Kibwana should work and Stop Public relations."
It is this remarks that seem to have landed Kalembe Ndile and his Water Park Hotel in trouble with the Machakos County Government. According to the Public health report seen by Mauvoo News, the premise are said to have been operating without a Valid Food hygiene license, lack of a proper liquid waste management, lack of a kitchen store and staff protective clothing among other issues.
"You are here by served with this notice in writing requiring you not to use the food plant until the conditions are fulfilled." part of the report read.