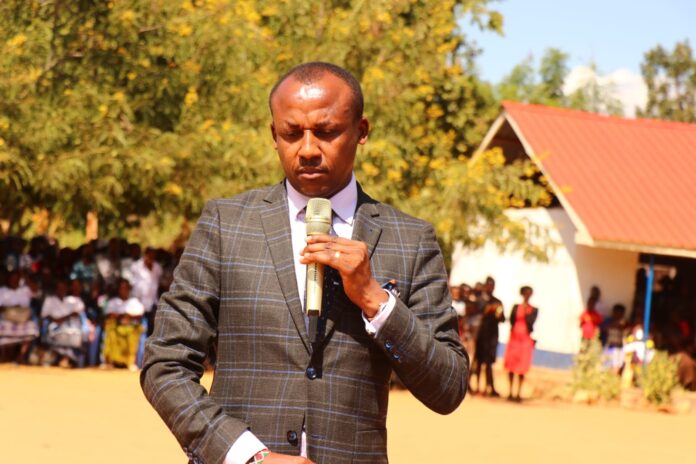 Tears of sorrow and grief engulfed residents of Kavuthu village, Mbitini in Makueni after the arrival of caskets with bodies of two men whose lives were mercilessly cut short by suspected Al-Shabaab militants in Lamu on March 12, 2022.
The two Muinde Mwendwa and Gianmaria Mutinda are among four Kenyans who were reported to have been part of the team that was working in the construction of the highway connecting Lamu Port, Ethiopia, and South Sudan.
The militants also reportedly burnt two vehicles and caused havoc in the area as military manning the area had gone elsewhere for other operations when the attackers carried out the attack.
Makueni County Senator Mutula Kilonzo Junior who attended the burial asked President Uhuru Kenyatta to ensure that all Kenyans working in Lamu are insured.
Speaking at the burial Mutula said that justice can only be realized if Kenyans who risk their lives by working in Lamu County are insured.
"If the Chinese are insured regardless of the areas they work in, what about our people risking their lives working in terror-prone areas like Lamu? I want to ask our President Uhuru Kenyatta to ensure that all Kenyans working in such areas are insured in case of incidences like this," Mutula said.
The Senator also promised that he would ensure that justice is served for the family of the two men.
"I will also not rest until the families of these two young men who had a promising future receive justice. Their children must continue with their education. They must be compensated with good money and not a mere Sh100, 000," he added.
Other leaders at the function included Makueni Women Rep Rose Museo, Makueni MP Daniel Maanzo, Senator Aspirant Mbau Malika among others.