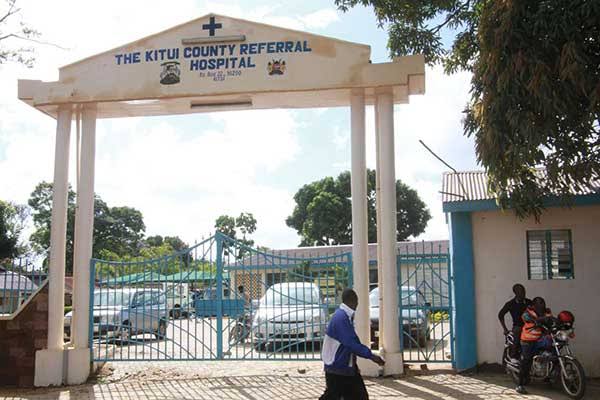 The Auditor-General has raised a red flag over 298, 966, 655 Ksh. meant for Covid-19 from Kitui General Hospital. This is according to a special audit report on the County Government's utilization of Covid-19 funds.
The auditor general revealed that the funds were intended for use specifically at the Kitui county Referral Hospital as per the 2020 supplementary budget.
According to the Supplementary act, the Kitui County Hospital was allocated 300 million through the ministry of health vote R1081 and the funds were ring-fenced for the covid-19 pandemic.
The finance CECM in a letter CGKTI/CT/ADM/33/24 dated 23rd July instructed chief officer health and sanitation to transfer 300 million from Kitui General Hospital Account to special purpose account as the funds were meant to be spent in 4 departments.
The Auditor-General also raised a red flag on the usage of 4 million from the Covid funds to settle pending bills not related to Covid-19.
The auditor also questioned the failure to transfer DANIDA funds to health facilities amounting to 9.73 million.
The special report also questions the irregular payment of 2.53 million to health workers at Kauwi hospital from March to August 2020. There was no evidence of approval for the amounts and the periods for which they were paid.