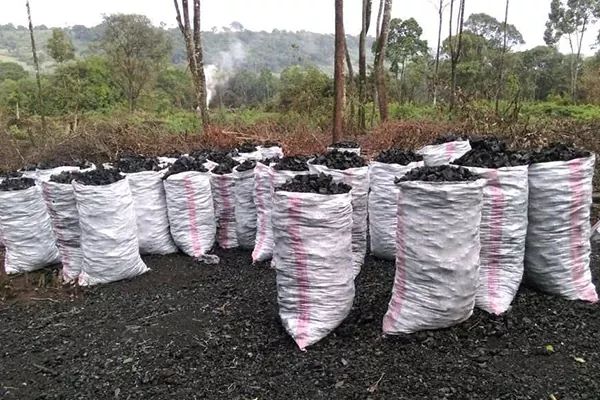 Early 2018, Kitui Governor Charity Ngilu banned sand harvesting and Charcoal burning in her county. What followed was locals enforcing the ban. An action that resulted in torching of trucks that were caught transporting charcoal.
The torching resulted into demos and a Kikuyu artist produced a song insulting the Kamba community and Charity Ngilu over the ban. The song was later banned by the KFCB and the artist arraigned in court.
Despite this action by the County, the charcoal traders began to change tact and use small vehicles like probox and Pick ups.
According to an investigation by Mauvoo News, some of the traders have now partnered with county government officials to continue with the illicit trade. The officials include county enforcement officers and some senior county government staff. 2 weeks ago, locals arrested a truck at Kaningo. The driver was then arraigned in court.
According to the area MCA Kilaa Kasina, it is sad to see outsiders transport charcoal yet locals have been blocked from the trade. "there has been complains that many people are coming from Kikuyu land, Meru land with big trucks. If the county is serious why is this not being stopped?" he said.
"if that is the case then I will ask my people to proceed with charcoal burning to educate their children and feed their families." Kasina added.
The MCA also took a swipe at the county enforcement officers in Tseikuru ward. "There are enforcement officers, they should be implementing the ban. If people come from Meru for charcoal, then it is our people cutting down trees. We either decide to cut down trees or preserve our forests."
"I have many and able young people, if this lorries continue coming here then we will work on them here. Let them not think we are weak we can't act." the seemingly angry MCA said amidst cheers by locals.