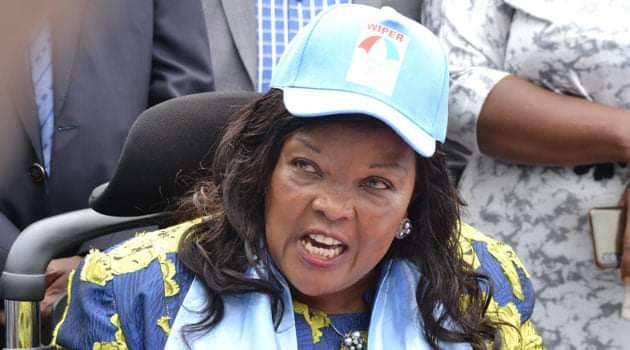 Wiper Senatorial candidate Agnes Kavindu Muthama now claims that she is a professor of politics just like former Machakos Senator and her ex-husband Johnson Muthama.
Speaking at Katani sunday, Kavindu said that she was able to be the next Machakos Senator as her ex-husband once was teeming herself as a sharpened iron by the former senator.
"Let me tell you one thing am a professor of politics and you know iron sharpens iron, this iron(Kavindu) has been sharpened by the other iron (Muthama) that is why I still insist that he should be respected as he is the father to my children," she said.
Kavindu went ahead to fire salvos at people who were claiming that she had no academic qualifications saying that she had all that it takes to become the next Machakos Senator.
"And those claiming that am not educated if I stand here and they on the other side they can do nothing because, in the senate, it's all about a leader who is keen not a leader who will go there to sleep, and also it requires someone with a good relationship with the government to go there so resources can be coming to the county and that person is me, " she said.
During the weekend UDA party chairman Johnson Muthama was criticized for his remarks he made in Masinga where people claimed he had disrespected his ex-wife Agnes Kavindu for likening her to a dog and telling Wiper Party Leader Kalonzo Musyoka to come face him man to man.
"I do not want a barking dog I want the owner of the dog who is Kalonzo to come to face me man to man. Am telling him come baby come," said Muthama.