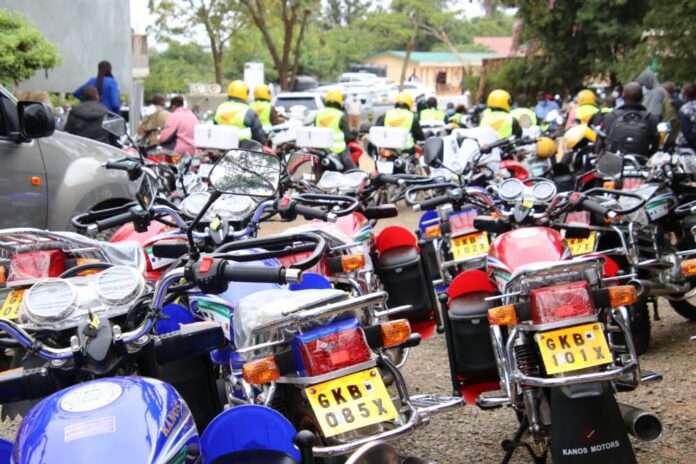 Agricultural extension services in Makueni have received a major boost. This is after the county flagged off 46 motorbikes and 2 vehicles Tuesday.
Deputy Governor Adelina Mwau who led the exercise further revealed that they are targeting to reach 200,000 farmers from the current 58,000 who are benefiting from the county extension services.
She further pointed out that the county will be recruiting 240 community agricultural extension volunteers to further boost the program.
The Deputy Governor also took a swipe at the National Government over delay in funds disbursement to counties saying the counties owed 102 billion so fat just 15 days to the end of the financial year.
"I want to call the national government and treasury to release the money to counties. We have not been paid salaries and we owe more than 102 billion. Money is not trickling down. What's happening." She said.
Deputy Governor Adelina also called on the national government to devolve the money left in National Government for Agriculture as the function had been fully devolved.
During his swearing-in, Nzioki King'ola new CECM Agriculture promised to revamp extension services in the county.