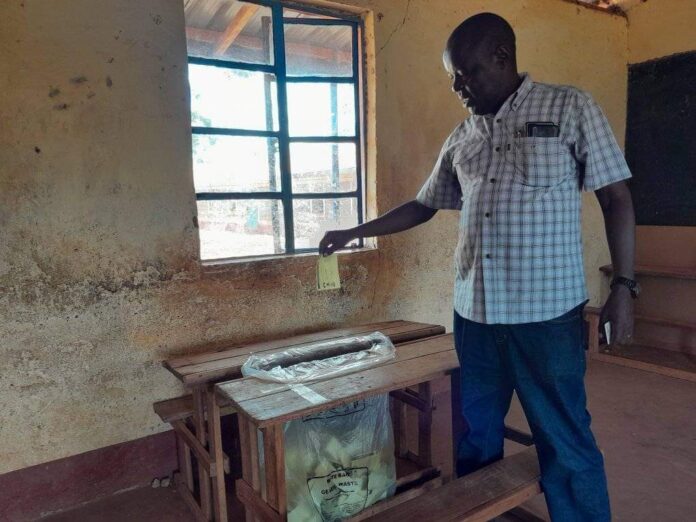 Wiper party conducted nominations in several Wards in Makueni county Thursday 21st. Mauvoo News followed up on the results in the story below.
There were celebrations in Wote as the sitting MCA Felix Mateso won the Wiper nominations held on Thursday with 1000 votes. Alexander Maingi came second with 525 votes. While addressing journalists Mateso is that the exercise was free and fair.
He lauded the locals for exercising peace during the exercise.
"We saw other areas experiencing chaos but in Wote there was peace, I thank the people for being calm. Now the real exercise will begin on 9th August because now I will be vying against those of other parties. As I have won today I assure you my supporters that I will not fail you in August," Mateso said.
In Kee ward, the incumbent Isaac Munyao who was elected on a Wiper ticket lost the elections. Munyao who came third lost to Manzu Yulu who got 1,711 votes.
Cornelius Mutali came second with 1,283 votes whereas Munyao got 1,054 votes. The winner, Yulu thanked his supporters for showing support and showing up to vote for him.
The incumbent Issac Munyao is yet to comment on the nominations and his next step after losing.
In Kiima Kiu/ Kalanzoni Ward, Justus Kiilu won with 1691 votes followed by Charles Kyenze with 838 votes then Ceasee with 674 votes.
Other areas where the nominations were supposed to be held include Makueni Constituency, Kibwezi East, and Mbooni but the party gave out direct nominations.
This move brought uproar among those who were denied a chance to square it out at the elections. Some of them decided to vie for the same seat as independent candidates.