The fate of UDA party in Makueni is now uncertain. This follows infighting among UDA leaders in the County. The effect is that the Party may lose ground in the county. Over the last several weeks, two rival camps have emerged.
One camp is composed of six MP aspirants led by James Mbaluka (Kibwezi West) and Regina Ndambuki (Kilome). The camp claims that they are the bonafide aspirants of UDA in Makueni and should not be subjected to the Party nomination process. The six according to sources are not in good terms with Party Chairman Johnson Muthama. They claim that he is bringing new aspirants with the objective of dislodging them.
In a recent meeting of all UDA aspirants of Makueni, the six did not show up arguing that they can only attend a meeting organized by DP Ruto and not the Party Chairman Johnson Muthama who had convened the meeting.
The other camp is led by Prof. Emmanuel Mutisya, Ruto's point man in Makueni who is also said to be working closely with Party Chairman Muthama. The camp is composed of more than 50 aspirants including Women Reps, MPs, and MCAs. They are pushing for equal recognition and treatment by DP Ruto and Sen. Muthama as well as the top Party organs.
Part of the dispute according to our source in the party is because the camp of six aspirants has been receiving money directly from DP Ruto to mobilize his activities on the ground in the six constituencies, but there are claims that the money usually ends up in their pockets and they do not receive it.
The infights also played out after the aspirants meeting to which the six refused to attend. Prof. Mutisya offered a voter sensitization truck at the end of the meeting to which most of those present committed to join the tour.
The group of six too went ahead and hired their own truck. The six went round openly selling other gubernatorial candidates, some of whom are not in the UDA Party worsening the conflict.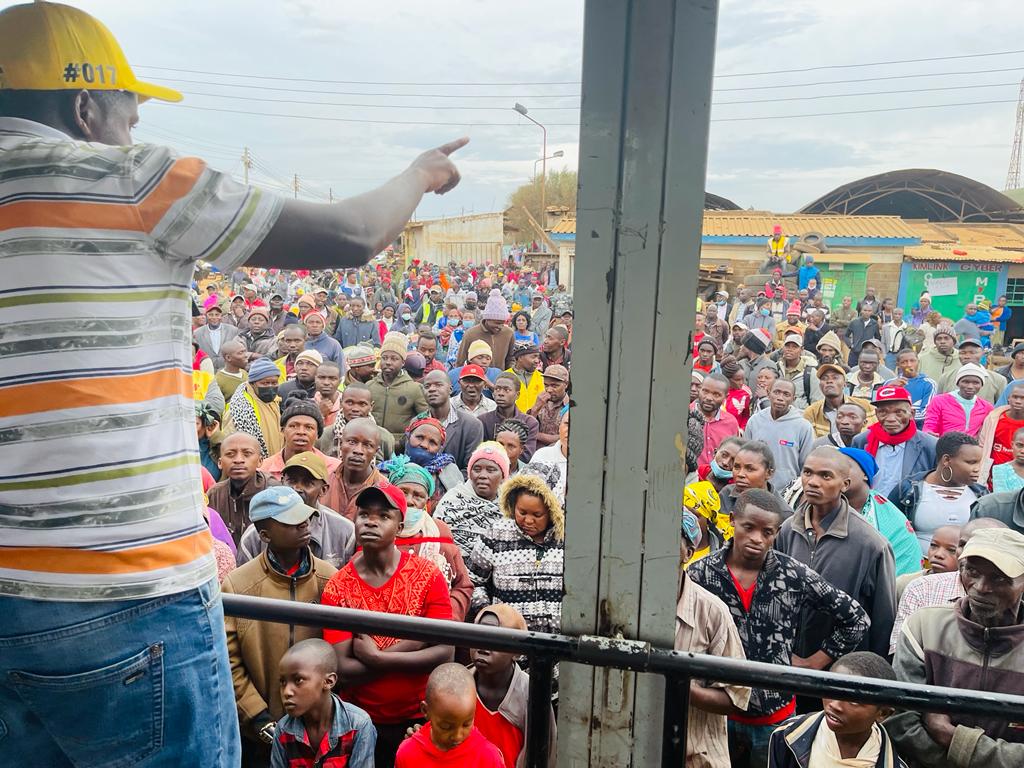 There was drama during the voter mobilization tours as some of the six aspirants were chased in their constituencies by locals claiming that they did not receive the money given by DP Ruto. In Malili and Sultan Hamud towns, Regina Ndambuki was heckled and chased away while Terry Mbaika had a similar experience in Kyambeke, Kyuasini, and Nunguni.