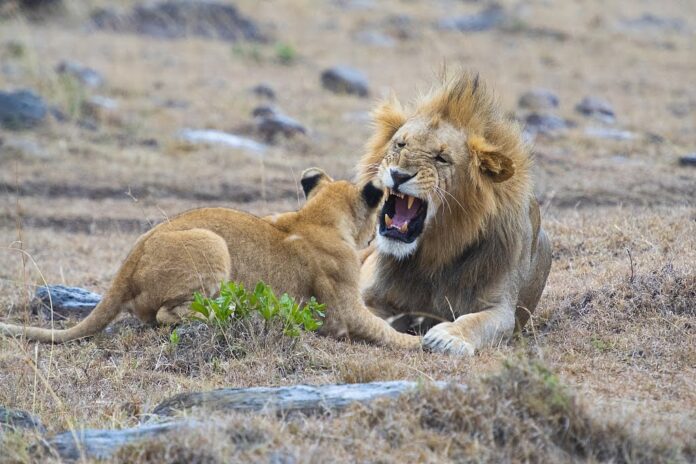 Residents of Maau Eli in Kitise Makueni county are calling upon the Kenya wildlife service to rid them of a marauding lion that has been terrorizing them.
The residents told Mauvoo news that the lion has so far eaten two goats belonging to one farmer in the area.
"I was herding when the lion and its cub struck. I escaped leaving behind the goats. On going back to check, I found that it had killed two goats where it ate one and left," A resident narrated his ordeal.
The locals added that they live in fear of being attacked by this aggressive beast than has a cub. Despite the fact that they have notified the KWS no action has been taken so far.
"We want KWS to come over and lay traps to catch this animal before a person is attacked or even killed. We have traced the lion." Another resident added.