Jane Mutua Kauwi ward MCA has cautioned Kitui Governor Charity Ngilu to stop lying to Kitui
residents that the County Assembly didn't approve budgets and that's why there is no meaningful development in the county.
Speaking at Mutanda location in Kauwi, Kitui West constituency during the installation of Lawrence Mutua Kamile as the new chief of Mutanda location, Jane told off Ngilu to stop associating her failures with Wiper.
"We have a problem seeing that our Governor Charity Ngilu is lying to the people that we as Wiper MCAs didn't give her budget to work for our people yet we approved budgets every year from 2017 up to 2022. We have given her a budget of 54 billion from 2017." MCA Jane said.
The MCA added that they are much perturbed by Ngilu's sentiments that she has been selling to the people to seek reelection and that she wants to portray that Kitui people are illiterate people who don't understand things.
"I want to tell her that Kitui people are learned and know that we as Kitui county Assembly usually pass the budget. She should stop attacking the Wiper party because Wiper Party doesn't work for the people but we as MCAs are the ones responsible to pass the budget including her NARC MCAs," She went on.
The Kauwi MCA also reiterated that the only budget that hasn't been passed is the 2022/2023 budget whose public participation started on Friday and is waiting to be tabled at the county Assembly.
"We have given her 54 billion where there is 21.1 billion meant for development and we are yet to see remarkable development in the county. Let her go to Azimio to be given seat there and leave the people of Kitui alone; let her table the evidence that we have not been giving her money," she said.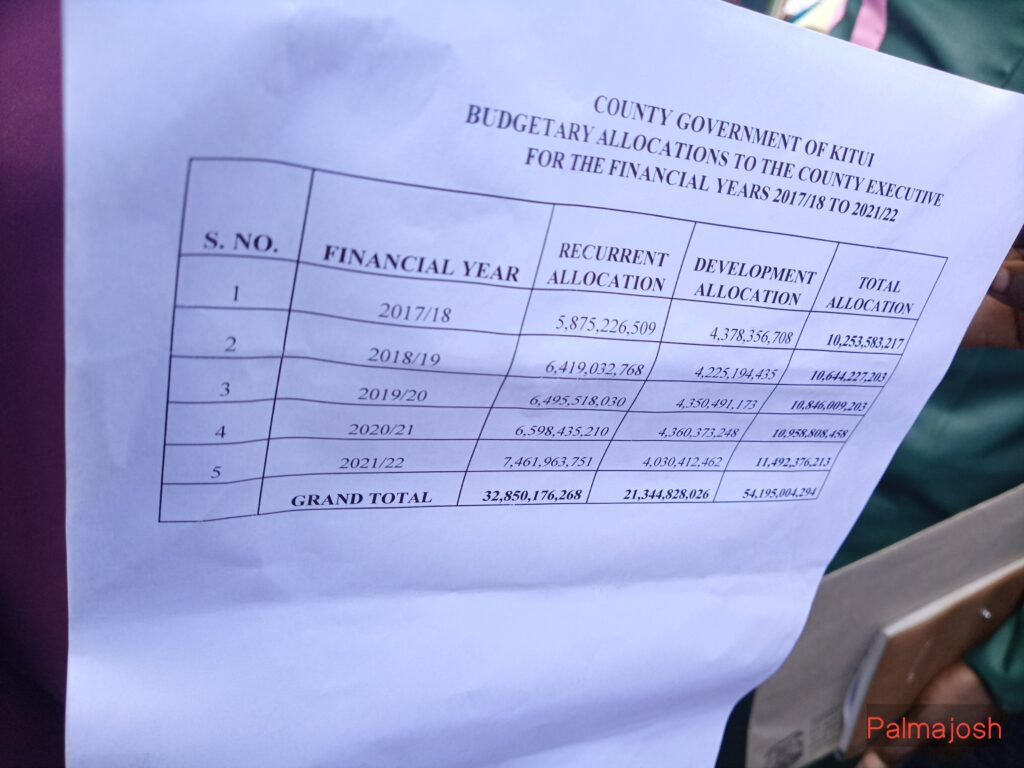 Jane congratulated the new chief of Mutanda and pledged to support him since she is the area MCA and thanked the national government for giving Mutanda location a new chief after the retirement of Chief Kasau. Chief Kamile on the other hand showed gratitude for his promotion from Assistant chief and promised to work for the people of Mutanda location without discrimination or favor.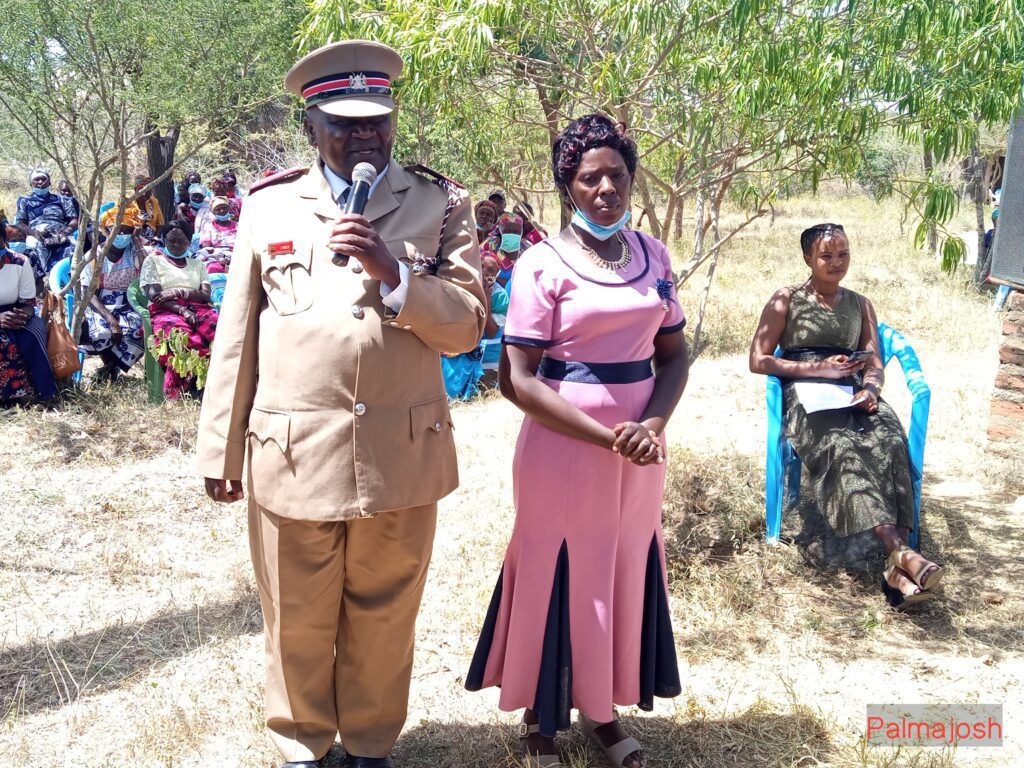 Lawrence Kamile the new Mutanda location chief together with his wife.
Last week while Speaking at Kitui Rural, Ngilu defended herself over the lack of development in the county saying that Wiper MCAs delayed passing the county budget thus there was no money to work for the people.