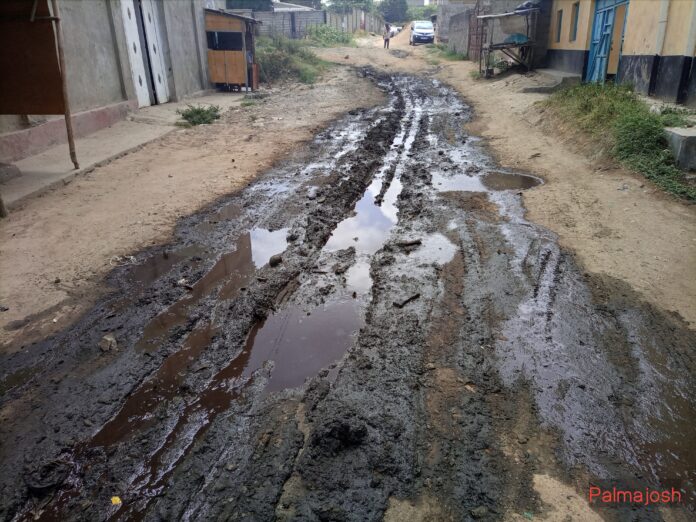 Residents of the Slaughter area in Kitui town have been having a rough time residing in the area due to the foul smell and discharge emanating from the Kitui county slaughterhouse.
The residents called upon the National Environment Management Authority (NEMA) to seize the license of operation of the slaughterhouse since it is not adhering to the set guidelines by NEMA. The raw sewage coming from the slaughter has polluted the environment and made life unbearable for the residents.
"It is more than six months now from the time we started complaining about this matter but no action has been taken. The smell is penetrating even in our houses, the sewage flowing here which has rotten blood has worms that are crawling to our plots and the children can't play outside the houses since they can eat the worms and get diseases. We are at risk of getting sick due to this pathetic situation," Nicholas a resident of Slaughter told Mauvoo News.
Francis Kioko one of the landlords at the slaughter area lamented how the tenants have been vacating from his apartments due to the unbearable environment and stated that it has affected him due to the high cost of living and he depends on the rent to sustain his family.
"The tenants have been asking me to communicate to the relevant authorities for action to be taken all in vain and recently I have witnessed some of my tenants vacating to go and live in other places citing that the foul smell and sewage will lead to health complications. It is a loss for me since I'm left with only a few people. Some of them have refused to pay rent in time. I'm pressed since I took a loan to build these premises yet they are not bringing any profit," he said.
Speaking to Mauvoo News, the residents vowed to hold peaceful demonstrations if their demands are not met by the relevant stakeholders of the slaughterhouse.
The residents also requested the county government of Kitui to come to the rescue and act as soon as possible since the sewage is exposing the residents to diseases which is also a risk to their children.