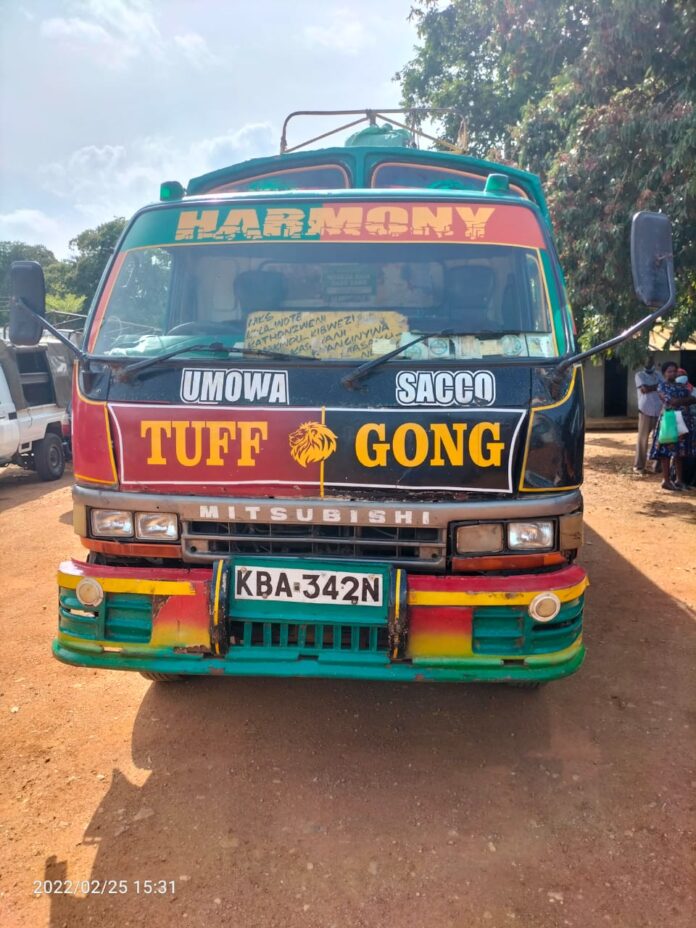 Police in Makueni county have commenced investigations to unravel the mystery surrounding the death of a 60-year old man. According to a police report seen by Mauvoo news, the man identified as Henry Muthama died aboard a 46-seater Matatu from Machakos to Kibwezi.
The man hailing from Kyangwinywa boarded the vehicle at Machakos bus park, on reaching Wote town the conductor asked him for the fare but he didn't respond.
On checking, he discovered that the man was not breathing and efforts to wake him bore no fruits.
"Reported at 1620hrs by one Mr. Japheth Mbaluka, k/m/a and a conductor of PSV motor vehicle make Mitsubishi FH plying Machakos-Kibwezi route mobile that at about 1525hrs while plying the said route on reaching Wote town, they stopped shortly at Wote bus stage for passengers to alight." The report read in part.
"He went to collect the fare from a passenger who was seated on seat No. 3 on reaching him found couldn't talk thereby discovering that he was not conscious. The passenger had boarded the vehicle at Machakos bus park," The report went on.
The shaken passengers were immediately taken out and the vehicle was driven to Makueni police station with the man inside.
It's not clear what caused his death but his body was taken to Makueni referral hospital mortuary for preservation and postmoterm.