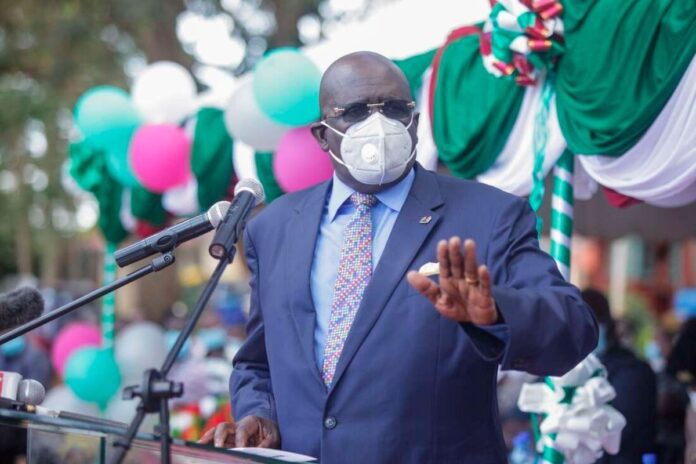 Parents of Kalinditi Mixed Secondary School in Kitui West on Monday (9th May) withdrew their children from the school, claiming that the school's management has neglected their duties.
The parents claimed that the quality of education had deteriorated after the new principal Madam Munyambu, came to the school.
After the 2021 KCSE results were announced, the top student got a grade of D (Constant). The parents say that many parents have transferred their children to other schools.
"This school has been having an issue of poor performance caused by laxity by the school administration led by the principal. Last year there were no Form ones who reported at the school, and the school population is now less than 40 students. The principal has caused all the problems, and the community has vowed that they won't see their school go down." One of the parents said.
"That is why they want her to go. We've waited for her here at the school, and she didn't come; the parents have taken their children from the school and vowed that they would take them back after the principal is transferred," The parent went on.
Jacob Ndau, another parent at the school, also lamented that the poor performance had been largely contributed by the principal, who alleged that she isn't serious about the subjects she teaches as most of the time she spends out of school.
"The top students were two with D (Constant), and the rest had E. The school had 17 candidates. she doesn't teach her subjects and per week she attends one lesson, gets in, and leaves after around five minutes. Books were brought by the Ministry of Education but were never distributed to learners, and the catholic sponsors are aware of her case," Ndau stated.
When Mauvoo News called Monica Munyambu, the school principal, to get to know her side of the story, she stated that she was aware that the parents were planning to demonstrate and that the ministry knew about their problems.
"Of course, I'm aware of the situation, and let the parents explain what they want," she said and hung up.
The parents stated that they would take their children back when the principal is transferred to another school.