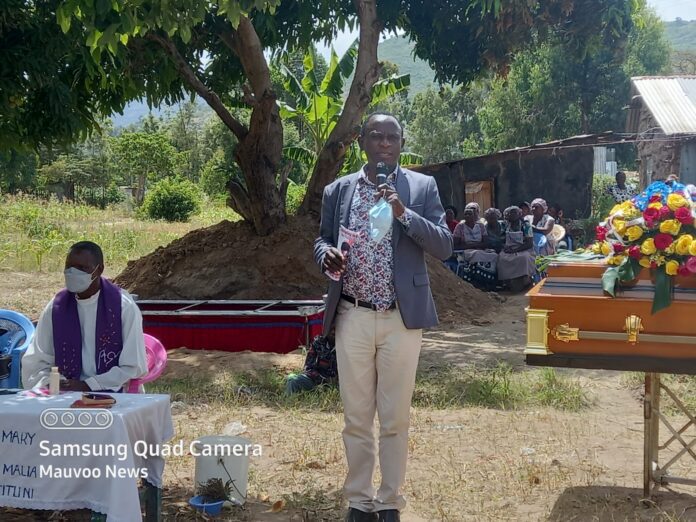 Machakos Town MP Victor Munyaka has cursed an incident that happened at Mutituni, Machakos Town constituency recently where a child was hurt during his opponents' campaigns.
Addressing mourners at Mutituni, Machakos Town Constituency in Machakos County on Friday at a burial, Munyaka termed the incident as inhuman calling for Peaceful Campaigns.
"I am aware of what happened here at Mutituni. There is a child who was seriously hurt. I have no negative views on my opponents, but let them have plans during their campaigns. Leadership comes from God. There is no need for some politicians to practice violent campaigns."Munyaka said.
"I have never insulted anyone. But some politicians are practicing such. Why can't you campaign peacefully? Must you insult others for you to be elected?" The MP questioned.
According to Munyaka, such leaders should not be given leadership opportunities, asking the community to stay cautious of such leaders.
Munyaka further asked the electorate to open their eyes before they vote in leaders, saying that there is a need for peaceful, goal-minded, and visioned leaders to be voted in.
"Let's vote in the right leaders. Money can't buy leadership. Money can't buy eternal peace. Let's make the right decisions when voting in leaders."He added.
Munyaka has served Machakos Town Constituency residents for three terms and now wants to retain the same position in August. Other leaders interested in the seat include Kiima Kimwe MCA Caleb Mule, Businessman Job Nyumu among others.