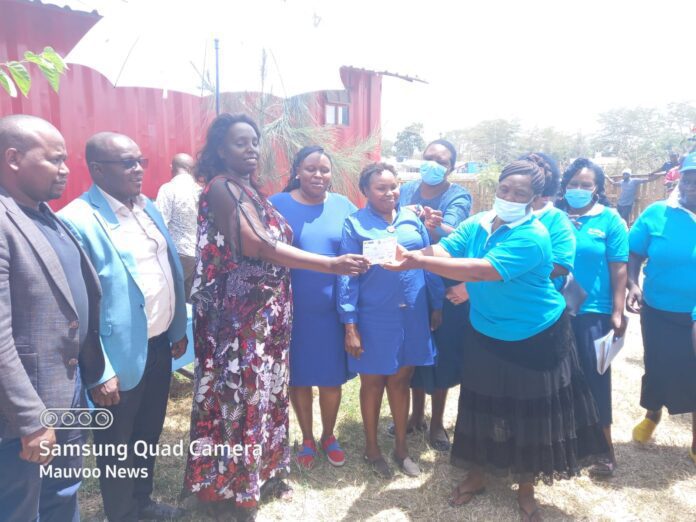 Machakos County Women Rep Joyce Kamene Kasimbi has cautioned groups that are not properly accounting for NGAAF Funds.
Speaking while issuing cheques worth 300,000 to women and Youth groups in Athiriver Ward, Kamene said that there is a need for all groups that have benefited from NGAAF Funds to practice transparency and accountability
"I am calling on all groups to practice transparency and Accountability on Value addition and Table banking. The government won't fund any group that is not serious. The ball is on your side, it's either you win or lose. But all in all, Accountability is key. I request that you do something to raise and improve your living standards. "Kamene said.
Kamene also called on the youth to come out in large numbers, so as to benefit from the funds.
"We need the youth on board. Come out in large numbers and we will help you. We need to see our youths shining in serious activities that will in return benefit them."She advised.
Kamene also gave out Sanitary Pads to benefit girls in various schools in Athiriver Ward and Blankets to the elderly and needy.
"My dream is to see my people happy and moving in a fruitful direction. I was elected by the people to serve and represent them. I am committed to working for Wananchi."She went on.