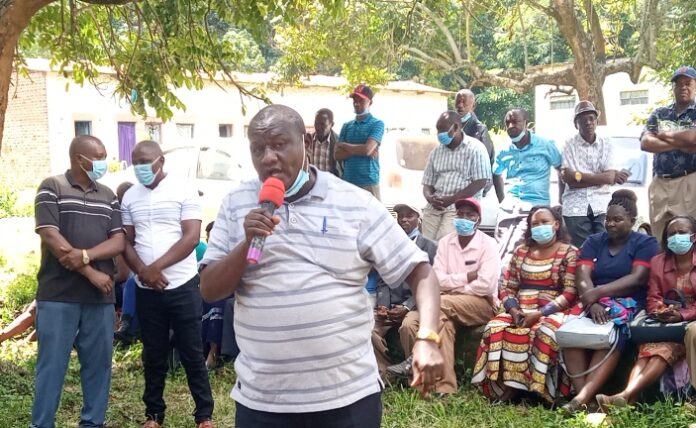 Simon Mutunga Nding'o the Executive Secretary of Kenya National Union of Teachers (KNUT) in the Kitui branch has appealed to the Government through the ministry of education to create more examination centers in Kitui.
Nding'o urged that it is high time that the ministry of education should stop combining students from different institutions to one examination center since at some point it has resulted in some of the students failing in their final examination.
He disclosed that it is not good for candidates who are taking their exams to do examinations in an environment that they are not conversant with since the environment at some point contributes to the success or failure of a candidate.
"We have a concern as a union and also as parents because of some schools being combined with others to do exams at the same place where a center can host even seven schools. This makes some candidates walk long distances to come and do the examination," he said.
Nding'o added that when the candidate comes to an exam center when tired he/she can't perform well as expected and thus in the next exams the ministry of education should not combine some centers.
"If the government can make all the schools in Kenya be polling stations and pay those conducting the elections, then I don't see any reason that can make the Kenya National Examination Council not to make every school an examination center, we refuse that idea of mixing candidates from different schools," he added.
Nding'o also called upon the politicians to address such issues to the government and not wait to only come and request votes from the people without helping them.
He disclosed that the candidates and teachers have prepared adequately for the two national exams and he hopes that there will be no cases of exam cheating in Kitui.
"I want to wish all the candidates success and good health during their exams, I would like to request the ministry of education and KNEC to ensure that all the rules and regulations of exams are followed." Nding'o went on.