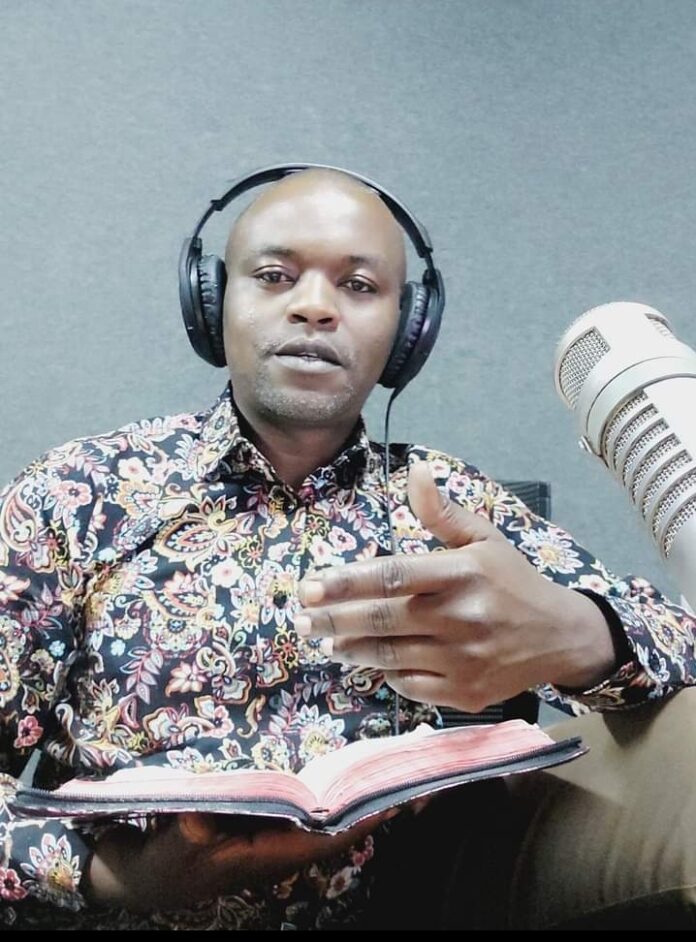 Popular Kamba Radio Presenter Samuel Mutuku alias Kavwele has revealed what made him and his first wife part ways.
In an interview with a Local TV Station, Kavwele revealed that his first wife was insecure and uncomfortable with the nature of his job as a Radio Presenter due to the massive encounter with people, especially of the opposite gender.
"We came to a place where she could not understand my nature of work like when I go to crusade I mingle with lots of women and thus she could not understand and she left first, "Kavwele said.
"I stayed alone for a year and prayed to God to give me somebody to stay with and that is when I met Agnes and luckily we are in the same ministry and she understands me," he added.
The local presenter further revealed that many of the ladies that he meets do not want to be married rather they want to have babies.
He said that in his life he has met women who tell him that they do not want him to marry them and they want to have his babies because he is unique from other men.
"Now no woman wants me to marry them rather they want me to sire with them, babies. They say there is something unique with me so they do not want a relationship they want a baby, they do not want to be married even when there was a vacancy they just want a kid," The comical presenter revealed.
"They claim that I am so sharp because I do a lot of things and that they want my seed… my memory is good but now you cannot keep on giving birth with different women anyhow," he added.