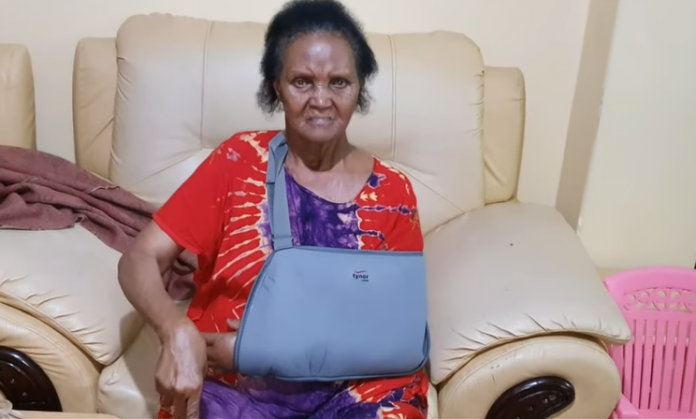 Stephen Kasolo's grandmother Mukwenze has expressed disappointment with musicians and people he says are planning for Kasolo's downfall.
In a YouTube video, she is heard cursing all those who are against her grandson. She adds those plotting the same are definitely harming her.
"What will I eat? what will I drink?" she asks as sheds tears.
Moreover, she outlined that Kasolo provides for her and that he is the sole provider of all that she requires.
"Whoever speaks against Stephen, let him set like the sun or be eaten by animals. If you talk against him what will I eat? Whoever speaks may he die." Mukwenze added.
Kasolo's grandmother accuses the people of not minding her health as she recently underwent surgery on her heart and she has not even fully recovered.
"Why are you persecuting me and you see where I am. His mother left him when he was young and I had to bear the burden. Why are you persecuting Kasolo?" she went on.