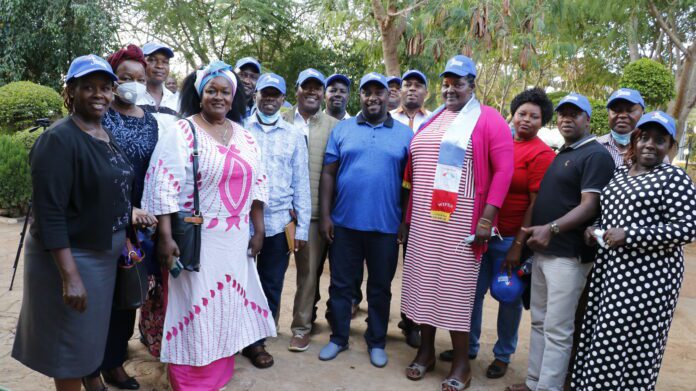 Kitui County Senator Kiio Wambua has called on Governor Charity Ngilu to resign if she has failed to contain Kitui county's health situation which is at a portentous state. Kiio has lamented that instead of Ngilu focusing on the welfare of the people of Kitui, she is busy campaigning for ODM Leader Raila Odinga.
Addressing members of the fourth estate after a consultative session with Kitui County Members of County Assembly (MCA) affiliated to Wiper Party at his home in Kyondoni, Kitui West; Kiio stated that even after Governor Ngilu promised to bring drugs to Kitui health facilities up to now the residents are still complaining that there are no drugs in the health centers.
"We have agreed that we will work together with one voice to ensure development in our county through the office of the Governor and we have said that from today we won't allow Governor Ngilu to continue joking with the lives of our people, especially on health matters. Last week Governor said that she will bring more drugs to health centers and still our people are crying that there are no drugs in health facilities." Kiio said.
The Senator pointed out that when patients visit Kitui Referral hospital instead of being given the attention they are being sent to chemists and other private screening centers to get treatment there.
"Our people are going to private clinics to get screening and that's why we have agreed that we won't accept that again and if that Governor sees that rallying all over Kenya drumming support for Raila Odinga is more important than the people of Kitui let her resign and leave the seat to another person who will deliver for the Kitui people," he went on.
Kiio also said that the health budget that was passed by the county Assembly is around 3 billion which is a lot of money to cater to the health needs of the Kitui people.
"For you to know that one billion is a lot of money if one starts spending Ksh.100,000 daily you can spend it in 27 years thus it's a lot of money so Governor Ngilu should stop saying that the county Assembly gave her little money," Kiio added.