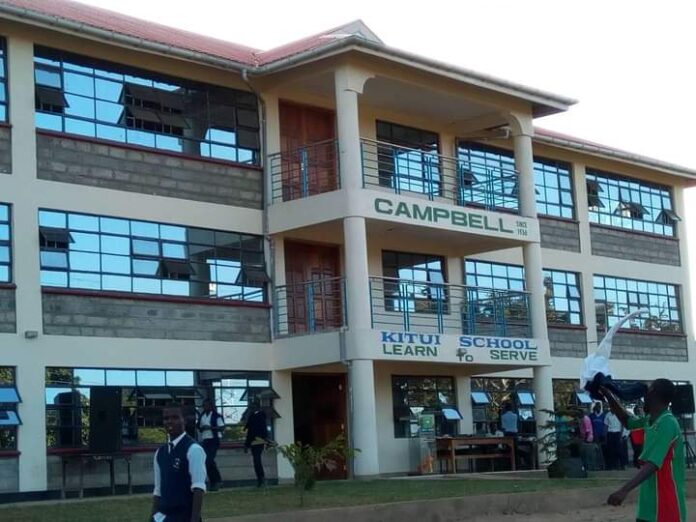 Kitui School and St. Charles Lwanga school have proved to be the leading Boy's schools in Kitui county. This comes after the 2021 KCSE results released by Education CS Prof. George Magoha showed that they had done quite well.
Kitui School, a National Boy's school in Kitui recorded its best mean grade ever. In 2021 they got a mean grade of 9.5 compared to 2020, where they had a mean of 9.1509, thus an improvement index of 0.35.
The school has again produced the largest percentage of students with university qualifying grades in Kitui, with 99.44 % transition. Only one student attained a C (constant) grade, while the rest had C+ (plus) and above.
Bernard Mutua the principal Kitui school speaking to Mauvoo News via a phone call expressed his joy after the Good results the school got.
"We are extremely excited because of the extraordinary results that we have produced. We have the best mean ever in the history of the school and we thank God for it, our students for their discipline, and the stakeholders who stood with us, Kitui School is great," the Principal said.
St.Charles Lwanga School and the best performing Catholic Boys School in Kitui registered a mean grade of 8.95 compared to a mean grade of 8.35 in 2020.
4 students got an A constant, 24 with A-, 50 with B+, 63 B constant, 48 B- (Minus), 25 C+ (Plus), 6 C (Constant), and 1 D+ (Plus). The overall university transition is 96.83 percent.