After the cabinet secretary for Education, Prof. George Magoha released the KCPE 2021 results, Mauvoo News took a tour of different schools in Matungulu and Kangundo Subcounty to establish their performance.
St Francis of Assisi in Matungulu Subcounty had a mean score of 371 with the top student Martin Moses scoring 410 marks. In Tala S.A Primary School the top student Nicole Ngina Mutiso scored 406 marks and in Tala Township the top student Omwonga Aphaxard Mulinge scored 404 marks.
In Maswii Academy Centre the top student scored 394 marks with the school garnering a mean score of 356 compared to last year where they had a mean score of 297.
Speaking to Mauvoo News, Eunice Muuo, Headteacher Tala S.A primary and also the Chairperson KEPSHA said that this year's exemplary performance was attributed to the efforts of teachers, parents, and students as a whole.
"Am so happy today because our school has done well, last year we had a mean score of 331, and this year we are going to hit 340 marks because our children have done us proud," said Madam Muuo.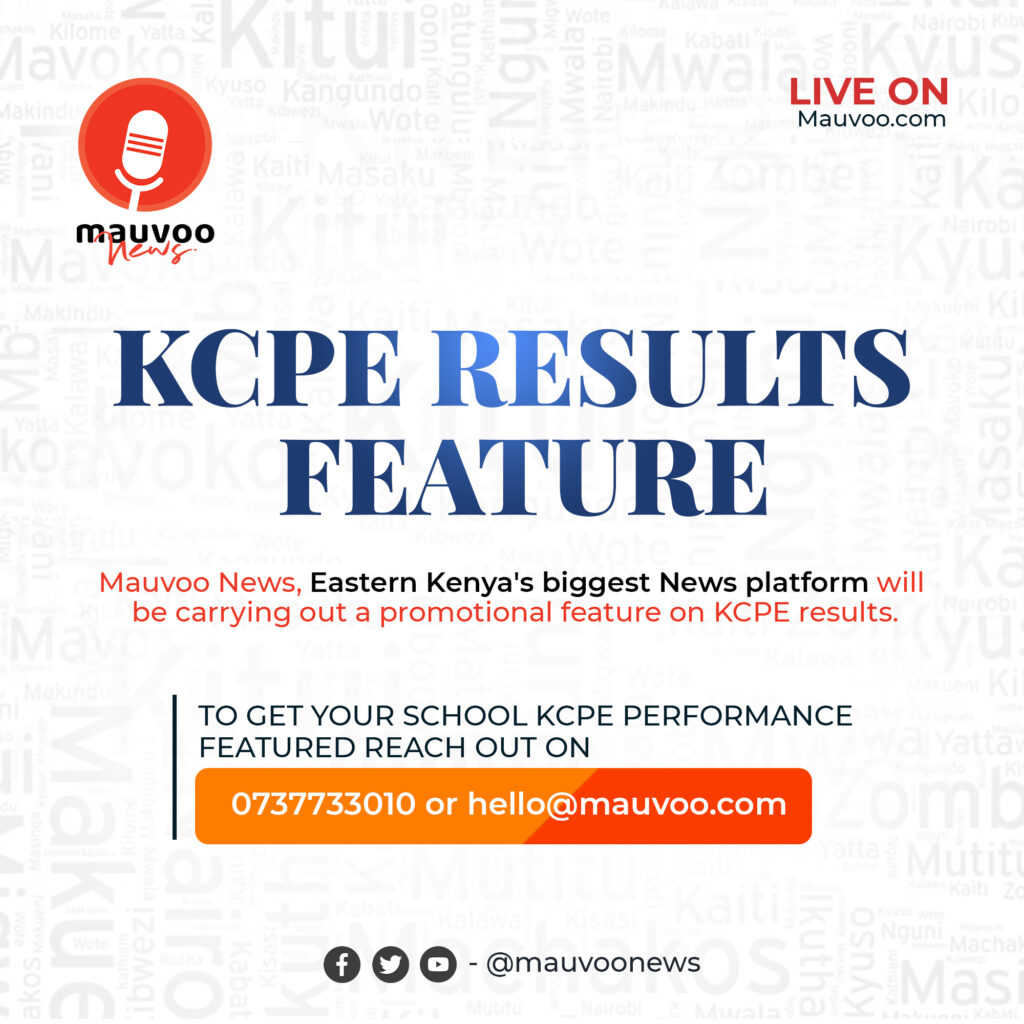 In Kangundo Subcounty; ABC Kathithyamaa Primary School top student Sharon Mbithe attained 412 marks while in Kangundo DEB Primary School Marion Mbatha scored 415 marks.
AIC Manyatta Primary School has for the first time in history had a candidate scoring 400 marks. The top student Wambua Keli had 403 marks followed by Mutisya Kyalo with 402 marks and Wambua Mbatha with 389 marks. The school had a mean score of 303. 36 compared to last year when it had a mean score of 278.
"Even if we had challenges of Covid-19 I thank God for the performance we have today. The results are remarkable. This is the first time we have had 400 marks and this is because of cooperation as well as discipline among our pupils," The school headteacher speaking to Mauvoo News said.
Kyandu Bright Academy managed a mean score of 362 marks with the top student Stephen Nzau scoring 400 marks.
Kakuyuni AIC Day and Boarding primary school was not left behind. Irene Mbatha had 404 marks, Munyao Mule had 404 marks, Loreen Mutavi had 399 marks.