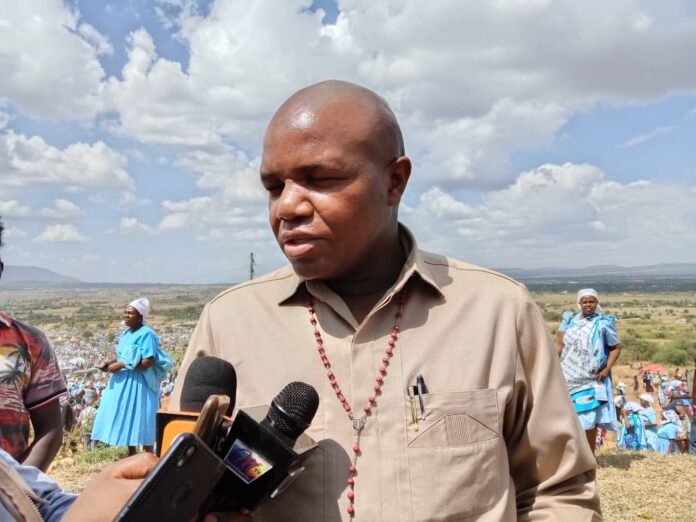 Women and youth have been urged to ensure that they turn out in large numbers as a way of ensuring that they vote for the right leaders in the coming elections.
Speaking after attending pilgrim prayers by the Catholic Church held at Koma Rock Shrine, former Yatta MP Francis Mwangangi said that the youth and women are the determinants in the coming elections as they have the numbers in terms of population.
Mwangangi said that the two groups were going to determine the type of leaders that are going to be elected in the coming election.
"This coming election is upon the youth and women. I say this because the things affecting this country majorly are affecting the youth and women. So I appeal to them to turn out in large numbers during this coming election so that they can vote in good leaders," Former MP Mwangangi said.
The former legislator noted that Women carry a big burden and they should ensure the leaders elected are going to bring development to the country.
He further called on the youth not to be used to stir up chaos in the coming elections rather they should ensure that maintain peace.
"Let's ensure we follow what the Bishop has told us today, youths don't allow yourself to be used by politicians to stir up chaos during this election, let's ensure that we have a peaceful election in the coming elections," He went on.
Mwangangi is vying for Yatta MP alongside KNUT secretary Kasimba Ngui, Robert Basil among others.