Days after Governor Wavinya Ndeti nominated 27 people to serve as Chief officers in Machakos, A big Controversy has rocked the list of nominees.
Some of the controversies include the advertisement of 24 slots for chief officers but later appointment of 27 people. This means 3 positions were not advertised. The shortlist from County secretary also had 23 departments.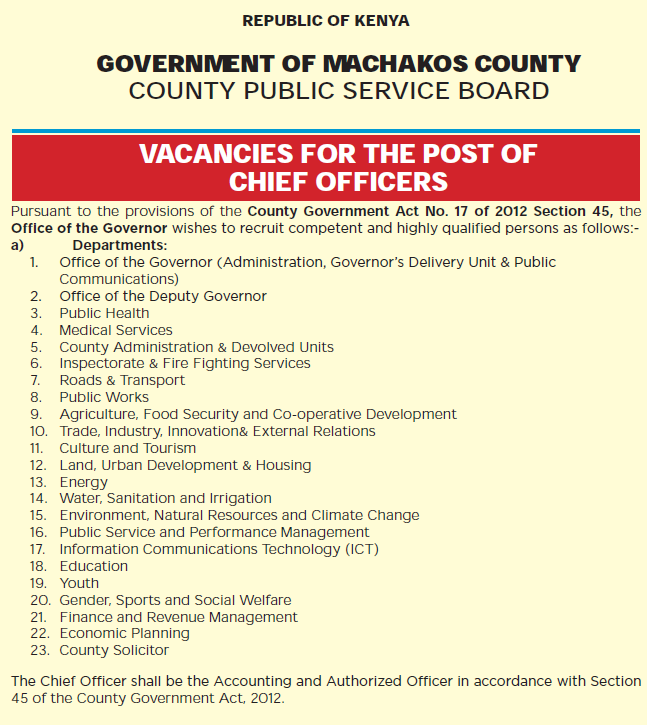 Secondly, The list submitted to the County Assembly for vetting is said to include people who never applied for any of the advertised positions and were never shortlisted in the respective department. For instance, Gideon Mbithi the nominee in the Department of Inspectorate and Fire Fighting was not shortlisted in the department candidates, below are those shortlisted;

Vincent Musili the Chief officer nominee in Culture and Tourism was also not shortlisted in that department. Mutunga Anthony was also not shortlisted in the lands docket, Metho Benson was also not shortlisted in Environment Docket but in a different department, and Kanyae Bruce Isika nominee Youth Department.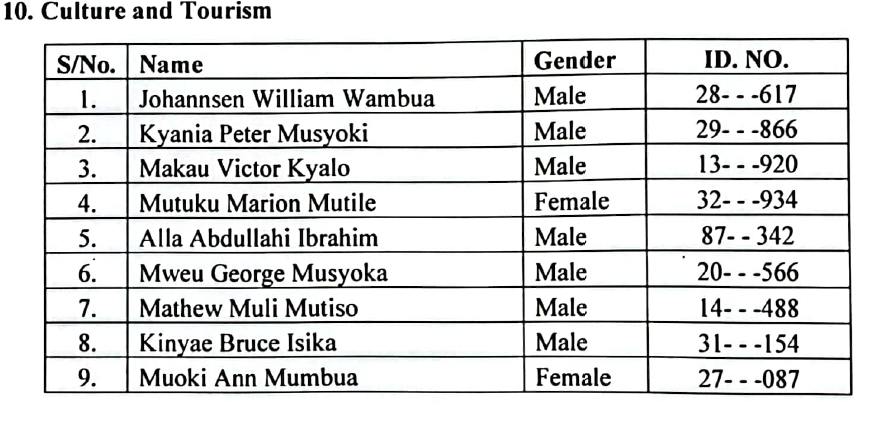 The list of nominees does not meet the two-thirds gender rule, only 3 out of 27 nominees are women.
The interviews of the Chief officers were also carried out by the County Public Service Board which did not have a chairman or secretary and lacked a quorum. After the impeachment of 4 members of the board and the resignation of one member in November 2022, only two members out of 7 remained in office. A selection panel has since been constituted to recruit board members and the positions advertised.
There also has been an uproar over some of the Key dockets being handed to non-locals such as Water, Health, and Finance. Johana Munyao of Mutituni ward has since vowed to oppose the nominees on the ground that key dockets should go to locals.
The nominees are set to be vetted by the Respective Assembly committees on 29th December 2022.
Focus has now shifted to Machakos MCAs if they will point out the glaring irregularities and illegalities when the matter comes up before the County Assembly next year after the vetting. This will be the first litmus test for the house.
Missed our earlier story on the list of Machakos Chief officer nominees? Check it out below;