Comedian Consumator has threatened to walk naked from Ngong where he resides to Nairobi CBD if gospel artist Justina Syokau turns down his marriage proposal.
The comedian this week expressed his love for Justina Syokau and even went to the streets with a placard begging Justina to accept to be his wife.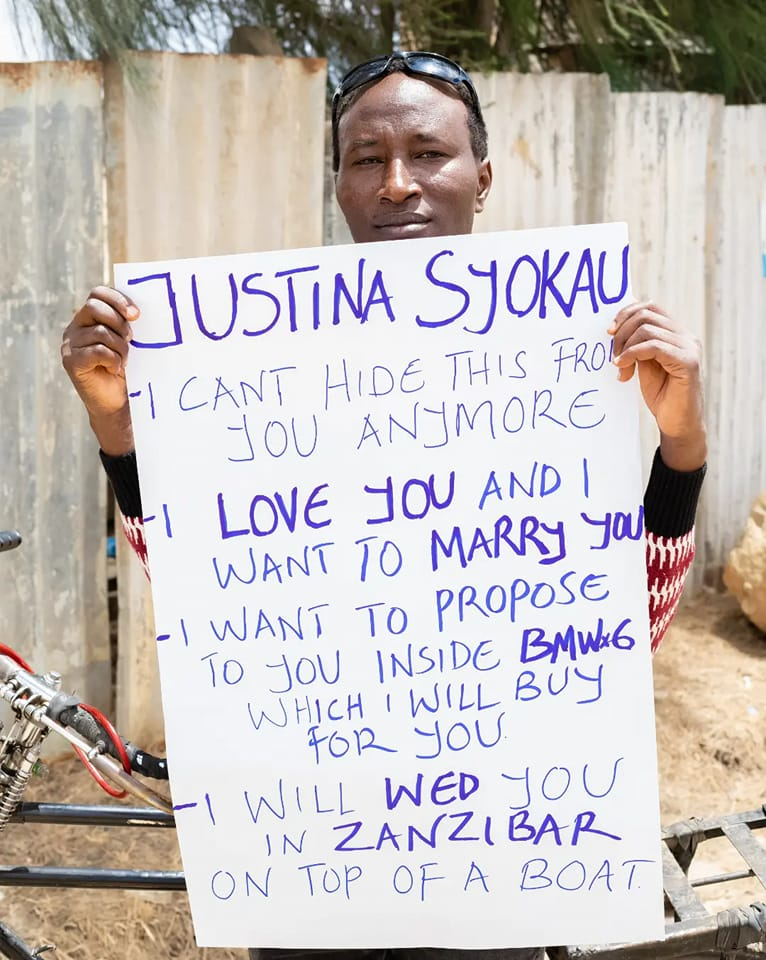 "Justina akinikataa, I promise the world and Kenyans, I'm ready to walk naked from Ngong to town CBD even without shoes to archives." Comedian Consumator said.
On how he will propose to Justina, the comedian said he wants to propose to her inside his dream car BMW X6 and wed her in Zanzibar on top of a boat.
"Why I said BMW X6, it's my dream car, and I know I will get it and that will be my first gift to her, I know it will happen. When I see her it pushes me to do things, I want to wed her in Zanzibar on top of a boat." He added.
Justina Syokau has been saying she is looking for a husband. Some of the qualities the singer said she looks for include; a wealthy man and one who is "good in bed."
Last year, she confessed her love for Gospel artist Ringtone but that seems not to have worked out. Missed the story? check it out below;